Tequila Lime Chicken Marinade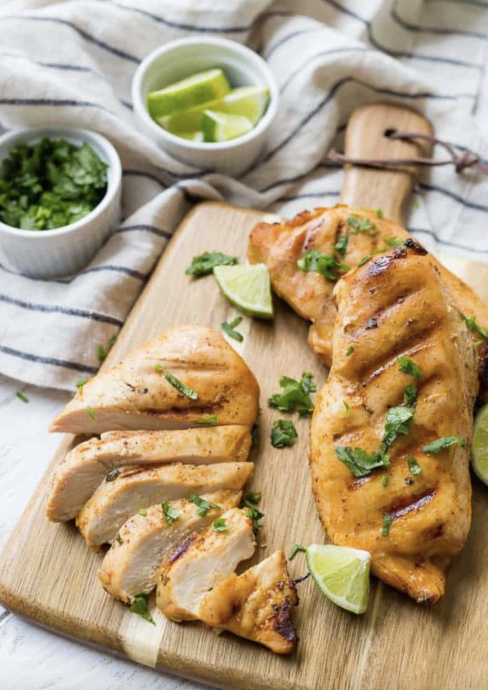 This zesty and flavorful tequila lime chicken marinade is reminiscent of a margarita and perfect for making grilled chicken for fajitas. You're going to love it!
This tequila lime chicken marinade is great if you're gonna just eat a chicken breast with some sides, but it's also really perfect if you want to slice up the chicken and use it for fajitas. The flavors of the tequila and lime along with the flame-grilled flavor you get from grilling the chicken makes it absolutely perfect for fajitas or a southwest style burrito bowl.
Ingredients:
1/2 cup fresh lime juice
1/4 cup tequila
1/4 cup olive oil
2 tablespoons minced cilantro
1 tablespoon chili powder
1 tablespoon honey
1 teaspoon garlic powder
1 teaspoon kosher salt
1/2 teaspoon black pepper
2 pounds boneless skinless chicken breasts