Mexican Street Corn Nachos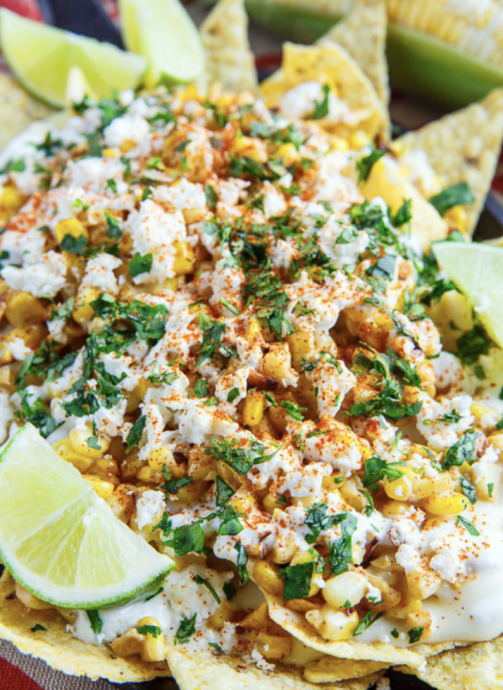 All of the flavours of Mexican style street corn in nacho form with grilled or charred corn, mayo, feta, cilantro, cayenne and lime juice along with the nachos and a creamy melted Monterey Jack cheese sauce!
With the new football season starting we're going to need some new snacking ideas and I have one for you right now, some Mexican street corn nachos! I am a big fan of the Mexican street corn (elote) style flavours which vary but the flavour combo that I like is with butter, mayo, crumbled cotija (or feta), cilantro, chili powder and lime juice which goes so well with sweet juicy corn! When I came across the idea of Mexican street corn nachos on Simply Recipes I just had to try it! Normally when I make nachos I load them up with ingredients, sprinkle on plenty of cheese and then throw it into the oven to melt the cheese but this recipe calls for a cheese sauce which is always a nice alternative especially when it's a creamy Monterey Jack cheese sauce! Other than the addition of the tortilla chips and cheese sauce these nachos have all of the ingredients of Mexican street corn and when in nacho form they are perfect for snacking on while watching the game!
Check out below the recipe for links to other recipes that use this amazing flavour combo!