Baked Chicken Nuggets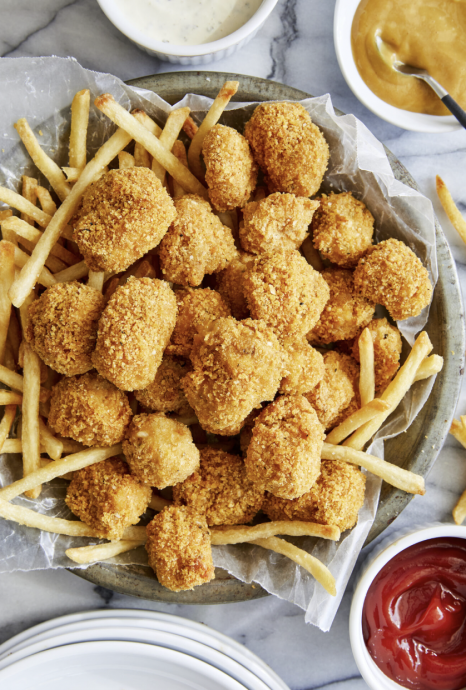 The BEST crisp-tender chicken nuggets that are completely oven baked! Serve with ketchup, honey mustard or Ranch!
Chicken nuggets are loved by all. Toddlers, kids, teens, and all the grown ups (whether we like to admit it or not).
Nonetheless, I am all in here. And it's a bigger plus that these are completely baked. The secret? Baking these bad boys on a cooling rack using cornflake crumbs, letting them get nice and crisp all around.
Ingredients:
1 1/2 pounds boneless, skinless chicken breasts or chicken thighs, cut into 1-inch chunks
1 tablespoon Ranch Seasoning and Salad Dressing Mix
1/4 teaspoon cayenne pepper, optional
Kosher salt and freshly ground black pepper, to taste
1 cup buttermilk
1 large egg
1 1/2 cups cornflake crumbs
1/3 cup freshly grated Parmesan
3 tablespoons canola oil
3/4 cups all-purpose flour