Chia Seed Pudding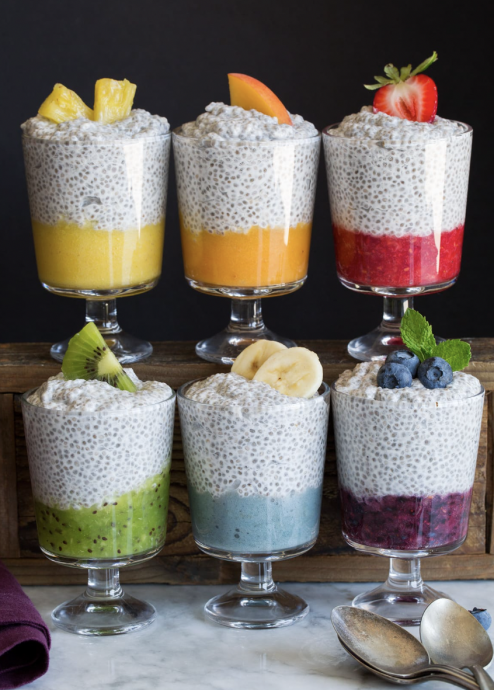 Chia Seed Pudding – a versatile pudding that makes a delicious breakfast or nutritious midday treat! It's creamy, rich, perfectly sweet and the topping options are endless.
Chia seed pudding is a healthy pudding made with rich in fiber chia seeds, some type of milk, a little sweetener, and optional flavorings and toppings. It is usually made from vegan ingredients and it's easy as can be to make!
All the ingredients are simply mixed together in a jar or bowl then rested overnight in the fridge so chia seeds have time to plump and soften. Then the next day it's ready to enjoy and you end with the perfect consistency and texture.
I didn't used to care much for chia pudding but that was until I started adding canned coconut milk (in addition to a non-dairy milk) for an extra boost of creamy richness, and also I added some flavorful extract (my favorite is coconut here).
Ingredients:
2/3 cup unsweetened almond milk
1/3 cup canned coconut milk,* well stirred
3.5 Tbsp chia seeds
2 - 3 tsp real maple syrup
1/4 tsp coconut extract**
1 pinch salt
Topping Ideas***
Fresh chopped fruit (berries, mangoes, peaches, bananas, etc)
Shredded coconut
Yogurt
Granola
Chopped nuts or runny nut butter