Parmesan Roasted Carrots Recipe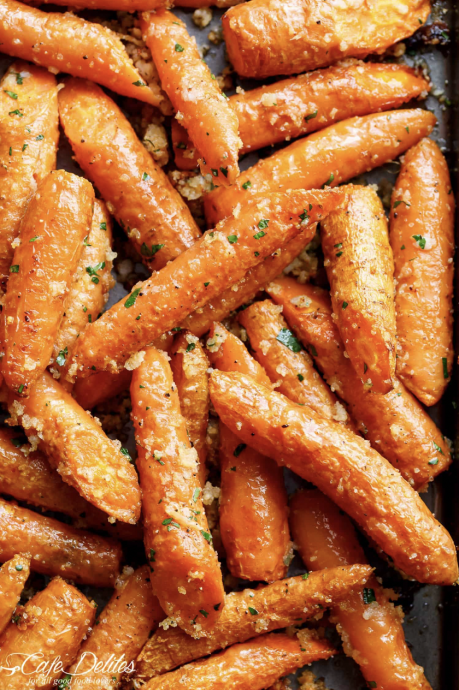 Crispy parmesan roasted carrots with a hint of garlic take only 5 minutes to prep. throw them in the oven for a delicious side dish!
Carrots get a huge make over with the addition of Panko breadcrumbs for added crunch. It's so unbelievably easy to throw a handful of simple ingredients together — olive oil, garlic, parmesan cheese and breadcrumbs. Sprinkle over some parsley and have Parmesan roasted carrots on your table in no time.