Lemon Poppy Seed Muffins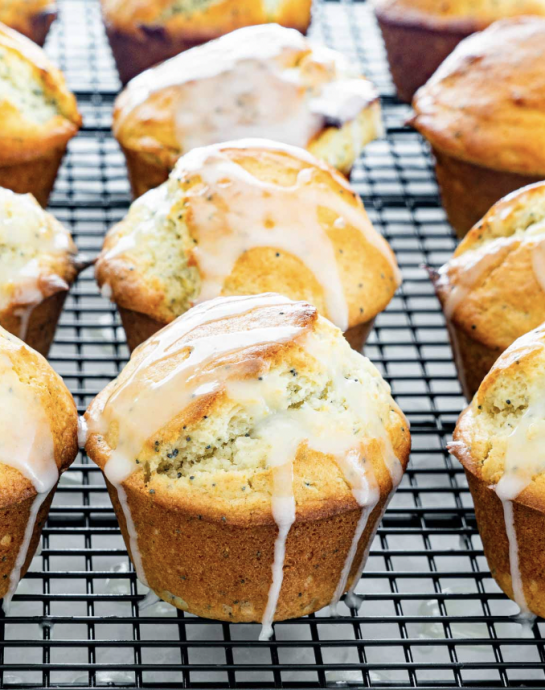 These Lemon Poppy Seed Muffins come complete with a simple 2 ingredient lemon glaze and are so delicious they could rival any bakery muffin. It's a super simple recipe and an easy breakfast your whole family will love!
What's the easiest thing to make when you have a sweet tooth? Well for me it's either muffins or cookies, like these lemon poppy seed muffins which are a sure way to brighten your day.
The lemon glaze is a must, in my opinion, because it truly adds more lemon flavor to these muffins, especially if you love lemon as much as I do. Just 15 minutes to make and 20 minutes to bake and you've got a super delicious muffin that's perfect for on-the-go breakfasts or anytime you want indulge in a little treat with your cup of coffee.
Ingredients:
Muffins
2 cups all-purpose flour
2 teaspoon baking powder
½ teaspoon salt
lemon zest from 1 lemon
¾ cup sugar
½ cup butter melted
¾ cup milk
1 tablespoon lemon juice from 1/2 lemon
2 tablespoon sour cream
2 large eggs
1 teaspoon vanilla extract
1 tablespoon poppy seeds
Lemon glaze
1 cup icing sugar same as powdered sugar or confectioner sugar
3 tablespoon lemon juice