Oreo Ice Cream – No Churn!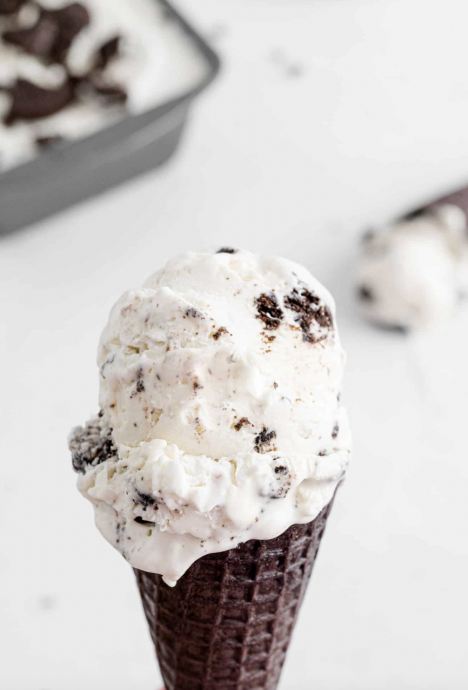 Love cookies and cream ice cream? Make your own no churn Oreo ice cream! It's easy with only 4 ingredients and no ice cream maker required. Who says you need an ice cream maker to make homemade ice cream? Once you try this creamy no churn ice cream, you'll probably kiss your ice cream maker good-bye. One less appliance to clutter up your pantry!
The first time I wrote about no churn ice cream, my daughter, E, was just starting preschool and now she is going into middle school! HOLY COW. Where does the time go? She was crazy excited to start preschool and she still loves school. Preschool was a big milestone for her and for me (big tears for me) but it was just beginning, really.
I can't even imagine the first time she gets behind the wheel of a car. And my son isn't far behind her.
Ingredients:
1 can (14 ounces) sweetened condensed milk
2 cups heavy cream, chilled (36% milk fat)
1 teaspoon pure vanilla extract
2 cups crushed Oreo cookies (15-18 cookies)