Grilled Portobella Mushrooms With Spinach And Cheese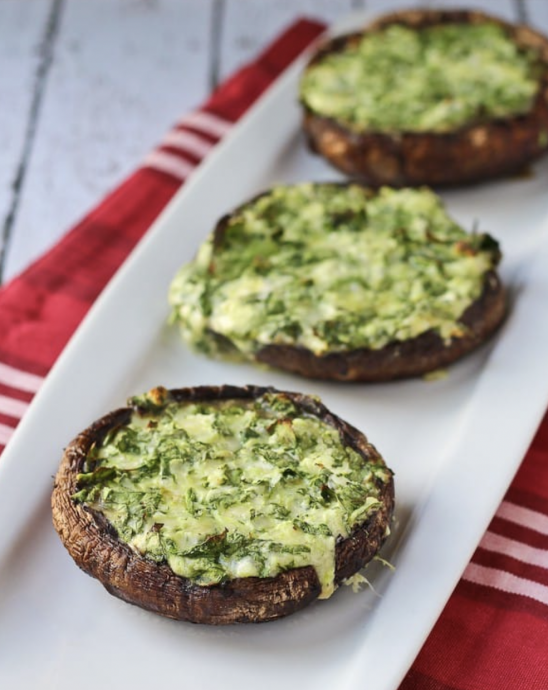 Enjoy these grilled portobella mushrooms with spinach and cheese as a meatless main dish, or a hearty side. Stuffed with a savory mixture of cream cheese, sharp cheddar, and fresh spinach, these mushrooms are unforgettable.
I'll be grasping for the grill (or more accurately sending Ben out to the grill with a beer) even when the first snowflake falls. If he'll let me.
We like these mushrooms as a side dish for grilled chicken, but I've always been a huge mushroom fan and I could easily make a meal out of these babies with a nice big leafy salad.
Ingredients:
3 portobello mushroom caps
1 tablespoon canola oil
4- ounces reduced-fat cream cheese, softened
1 cup grated extra sharp cheddar cheese (about 4 ounces)
1 clove garlic, grated or finely minced
2 cups firmly packed fresh spinach, finely chopped
salt and pepper to taste