Tuna Melt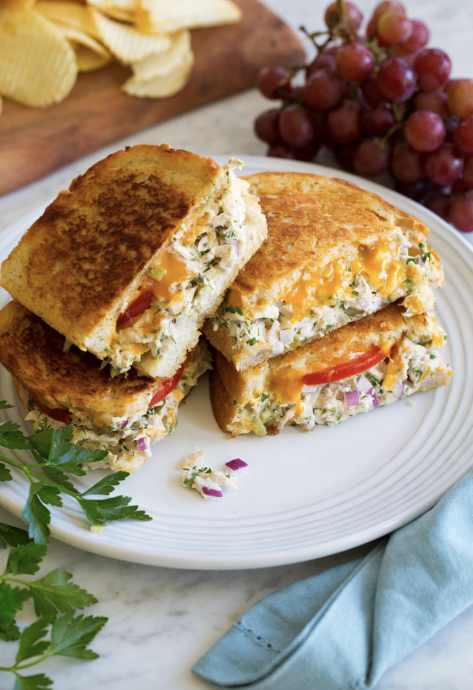 The perfect Tuna Melt recipe! This amazingly easy to make sandwich includes flavorful sourdough bread (or other of choice), a creamy and herby tuna salad, rich cheddar and fresh tomato slices. It's the ultimate upgrade to a traditional tuna sandwich!
A tuna melt is similar to a classic hot grilled cheese sandwich but with the addition of tuna salad included.
It's layered with a tuna filling made from canned tuna, along with shredded or sliced cheddar cheese, optional tomatoes and it's all sandwiched between fresh bread slices that are slathered in butter. From there the sandwich is pan fried until cheese is melty, the filling has warmed and the bread has taken on a gorgeous golden brown, crisp exterior.
It makes one of the best lunches or a quick and satisfying dinner. And you'll love that it's made with simple ingredients, most of which you likely already have on hand.
Ingredients:
1 (12 oz) can solid white tuna (the big can), well drained
1/3 cup mayonnaise
1/4 cup chopped red onion
1/4 cup finely chopped baby dill pickles
2 Tbsp minced parsley
1 Tbsp minced dill
1 Tbsp fresh lemon juice
Salt and black pepper
6 hearty bread slices, such as sourdough or whole wheat bread
1 large tomato sliced
1 cup shredded cheddar cheese, or 6 slices cheddar
3 Tbsp softened butter