Best lemon meringue pie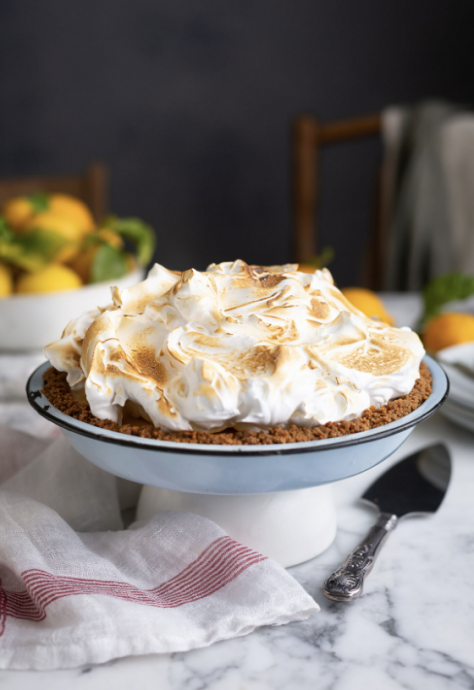 Growing up, lemon meringue pie was one of my best desserts and I love this recipe. It always felt very grown up and something quite indulgent. My friends and I call it 'LMP' and it was always a favourite coffee shop treat too. I love the tartness of the lemon against the fluffy sweet meringue.
Only six ingredients are needed to make lemon meringue pie. You can make the base and filling by hand, but it's best to use an electric whisk to make the meringue.
To make the base you will need biscuit (cookie) crumbs and melted butter. I like to use digestive biscuits but Marie biscuits or Graham crackers will work too. It is easiest to grind these up in a food processor, but otherwise, you can make them by bashing them in a Ziploc bag with a rolling pin.
Ingredients
300gm digestive or Marie biscuits
150gm Kerrygold butter (melted or browned)
4 large free-range eggs separated
2 x 385gm tins of condensed milk
¾ cup of freshly squeezed lemon juice
Zest from 2 lemons
1 cup caster sugar (divided)
¼ tsp cream of tartar