Perfect Baked Apples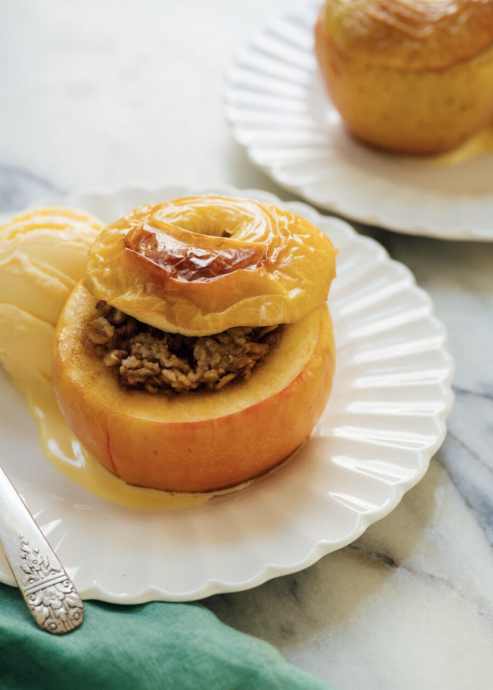 Craving something sweet? These baked apples are a delightful dessert featuring seasonal fruit. They taste like an apple crisp but look much cuter.
This baked apple recipe is all in the technique, but it's not complicated. I'll walk you through it below.
You'll need a short list of ingredients to make this recipe—apples, oats, coconut or brown sugar, optional pecans or walnuts, and butter. We'll add a little bit of cinnamon and salt to take the flavor over the top.
Serve these wholesome baked apples with a scoop of vanilla ice cream or creamy yogurt. They're sweet enough to taste like a treat, but wholesome at the same time. Serve your baked apples as a special dessert, or make them as a fun weekend project!
Ingredients:
4 medium Honeycrisp or Gala apples
½ cup old-fashioned oats
¼ cup lightly packed coconut sugar or brown sugar
¼ cup chopped pecans or walnuts (optional but recommended)
½ teaspoon ground cinnamon
Pinch of fine salt
4 tablespoons unsalted butter, melted
¾ cup water
Optional serving suggestions: Scoop of vanilla ice cream or plain Greek yogurt