Apple Dump Cake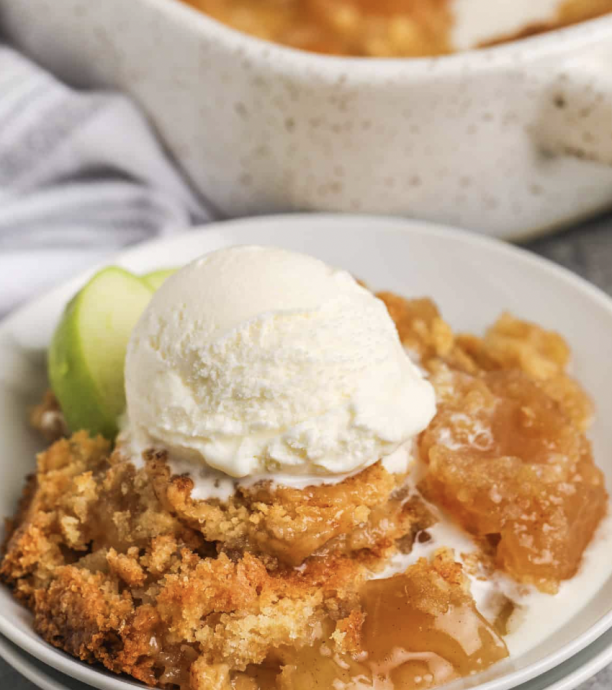 This sweet and moist apple dump cake is ready in no time.
A dump cake gets its name from how easy it is to prepare. Simply dump in the ingredients and bake. No mixer, no stirring!
Just five ingredients! So easy!
The addition of fresh apples is optional but we love the flavor it adds.
This takes about 5 minutes to prepare, perfect to pop into the oven while you sit down to dinner!
This simple dessert has room for variety, so save this recipe formula for future mix-and-match dump cake dessert combos!
Cook apple dump cake up to a day in advance and keep refrigerated until ready to reheat and serve.
Ingredients:
1 box cake mix 15.25 oz, white cake, yellow cake or spice cake mix
2 cans apple pie filling 21 ounces each
3 large apples optional
¾ cup butter melted
½ teaspoon cinnamon or to taste, or 1 tablespoon cinnamon sugar