Easy Apple Turnovers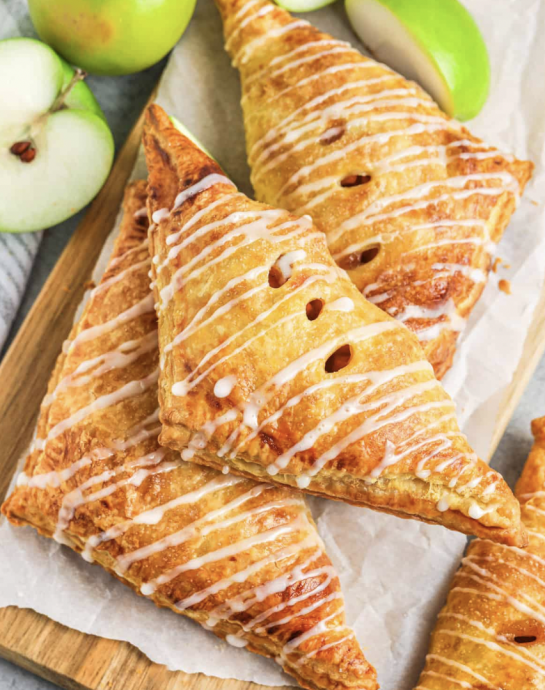 This fancy apple turnover recipe will make you feel like a pastry chef. Freshly cut apples are simmered in a brown sugar cinnamon combo and then tucked into puff pastry pockets. They're baked until golden and flaky. Elegant, but oh, so easy!
Who doesn't love an apple turnover hot and fresh from the oven? They remind me of my Grandma who always called them "Apple Upside Downs".
This easy recipe uses fresh apples and just a handful of ingredients.
Store-bought puff pastry makes the perfect flaky dessert but keeps the prep super simple. Time and energy-saving!
Make individual apple turnovers for a party or picnic and watch them disappear (half the size to make them mini!).
Everyone loves a hand-held treat. Perfect for tucking into a lunchbox or briefcase for a sweet surprise!
Ingredients:
1 package puff pastry approximately 17 ounces
1 egg
apple filling
3 medium apples peeled, cored, and cut ¼-inch cubes
¼ cup brown sugar
1 tablespoon butter
1 teaspoon cinnamon
1 tablespoon cornstarch