Sunshine Slaw with Quinoa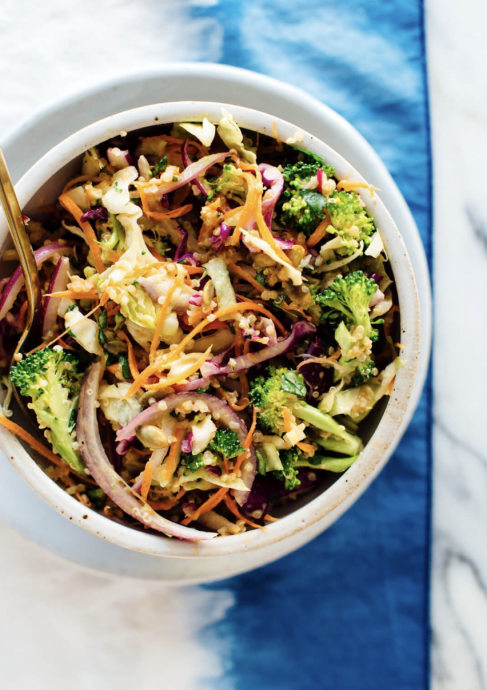 This slaw is refreshing and unique, and I can't keep going back for more. It's the perfect recipe for making with your leftover vegetables, since you can use any combination you'd like.
It's colorful, nutrient-rich and full of fresh flavor. The creamy yogurt-based honey-mustard dressing straddles the line between creamy and vinegar-based slaws, and quinoa mediates the crunch.
Ingredients:
½ cup quinoa, rinsed in a fine-mesh colander (or 1 ½ cups leftover cooked quinoa)
1 cup water
½ cup raw pepitas (hulled pumpkin seeds) or sunflower seeds
8 cups mixed shredded vegetables (green or red cabbage, broccoli, cauliflower, kale, Brussels sprouts and/or carrots, or use about 20 ounces store-bought slaw mix)
1 small red onion, halved and thinly sliced (about 1 cup)
½ cup chopped fresh cilantro or parsley
1 cup Sunshine Salad Dressing, or more to taste
Salt, to taste