Best Chocolate Thumbprint Cookies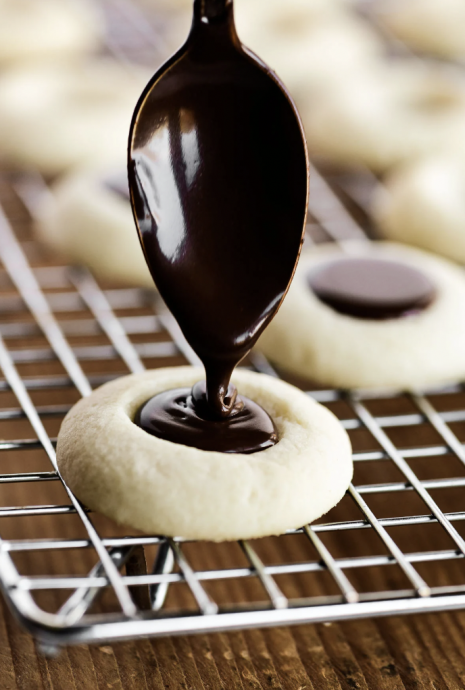 Chocolate Thumbprint Cookies are an enduring classic for a reason ~ the combination of a rich, buttery shortbread cookie filled with silky chocolate ganache just can't be beat!
Silky ganache is the holy grail for chocolate lovers, and these cookies don't disappoint. It's a simple but incredibly delicious mixture of warmed cream and chopped chocolate. When they're blended together they create a magical substance called ganache.
Ingredients:
for the cookies
1 cup butter, unsalted
3/4 cup granulated sugar
1 large egg
2 tsp vanilla extract
1/2 tsp baking powder
1/4 tsp salt
2 1/4 cups all purpose flour
for the ganache filling
8 ounces semi-sweet chocolate, chopped
1 cup heavy cream
1 pinch salt
1/2 tsp vanilla extract