Steak Caesar Salad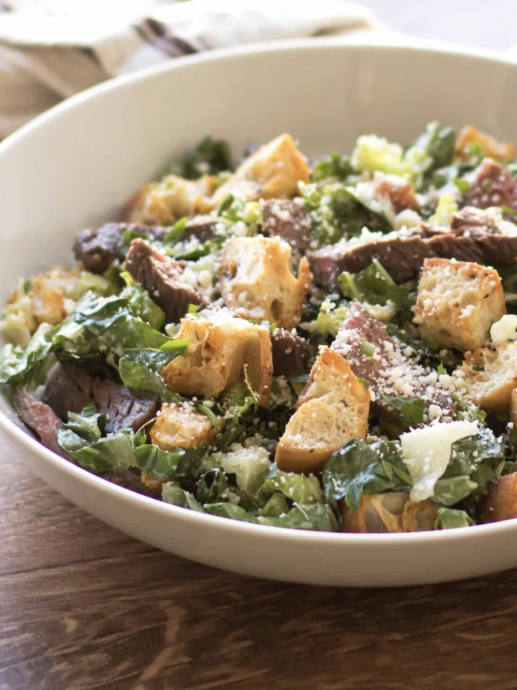 Steak Caesar Salad: A delicious main dish salad with tender steak, creamy Caesar salad dressing, and homemade ciabatta croutons. It's what it sounds like – a hearty, filling salad that is (bonus!) ready in about 30ish minutes.
There's chicken Caesar salad, but have you tried Steak Caesar salad? It's a fancy-ish, dressed-up version of that Caesar classic but just as easy to make.
And I prefer the steak version to the chicken one. The tender beef pairs well with the garlicky, creamy Caesar dressing, and the whole thing is ready in about 30 minutes. Like my steak carbonara, this steak Caesar salad is a quick and easy way to elevate a weeknight dinner.
Ingredients:
For the Croutons
2 tablespoons olive oil
2 teaspoons Italian seasoning
6 ounces cubed ciabatta
For the Steak
1 pound top sirloin steak
1 teaspoon Montreal steak seasoning
1/2 teaspoon kosher salt
1 tablespoon vegetable oil
For the Salad
1/2 cup Caesar dressing
12 ounces romaine hearts, chopped
1/2 cup shredded Parmesan cheese
2 tablespoons chopped fresh parsley