Sugar Free Vanilla Frosted Keto Donuts (Nut Free, Dairy Free)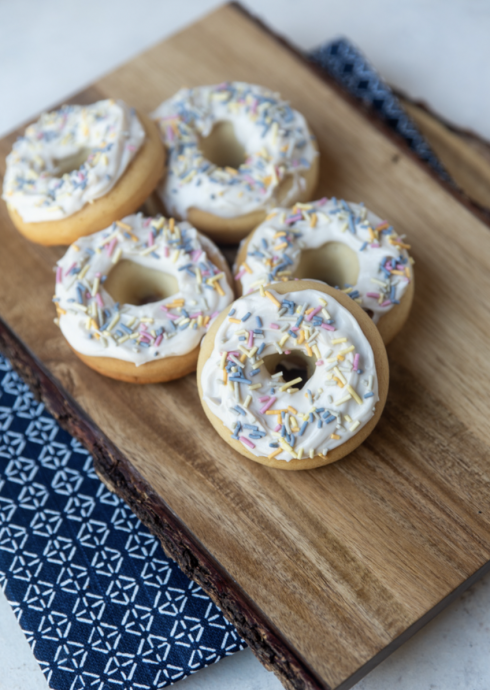 These sugar-free keto low carb donuts are made without any flours! They are high in protein with 10 grams and just 2 g net carbs!
This easy keto donuts recipe doesn't need coconut flour, almond flour, sunflower seed flour or any hard to find ingredients.
Just simple ingredients you already have in your keto kitchen. These are the best keto donuts with a cup of coffee on your keto diet or low carb diet, providing 10 grams of protein per donut!
You will feel completely satisfied and be guilt-free knowing these donuts won't cause you a sugar crash in an hour!
Ingredients:
3 eggs separated
1 teaspoon white vinegar
¼ cup mayonnaise
¼ cup Allulose liquid
½ teaspoon baking powder
¼ teaspoon baking soda
1 teaspoon vanilla extract
½ teaspoon vanilla liquid stevia
½ cup vanilla egg white protein powder
pinch salt
Vanilla Frosting
4 ounces dairy free cream cheese
½ teaspoon vanilla extract
¼ teaspoon vanilla liquid stevia