Apple Pie Scones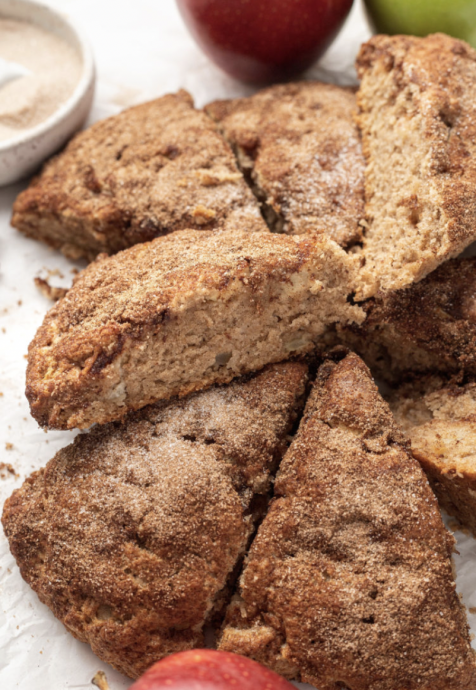 These easy Apple Pie Scones are soft, flaky, and filled with sweet apples and cozy spices. With minimal prep time, these simple scones are perfect for breakfast or dessert!
If you're worried about dry scones, I'm here to put your mind at ease. Dry scones are the result of over-mixing the dough. And over-mixing leads to an excess amount of gluten, which is a big no in scone-land. So, as long as you pay attention to that, these babies will be ultra soft and thick.
These homemade scones are simple, fresh, and loaded with cozy apple flavors. Perfect for fall (or anytime!) and just you need to get your apple pie fix.
Ingredients:
2 cups all-purpose flour
⅓ cup packed light brown sugar
1 tablespoon baking powder
1½ teaspoons ground cinnamon
½ teaspoon ground nutmeg
½ teaspoon salt
½ cup cold unsalted butter, cubed (see note below)
1 medium apple, peeled and chopped (honey crisp or granny smith work well)
½ cup heavy cream (plus more for topping)
1 large egg
2 teaspoons vanilla bean paste (or vanilla extract)
Topping:
2 tablespoons granulated sugar
1½ teaspoons ground cinnamon