Weeknight Lemon Chicken Breasts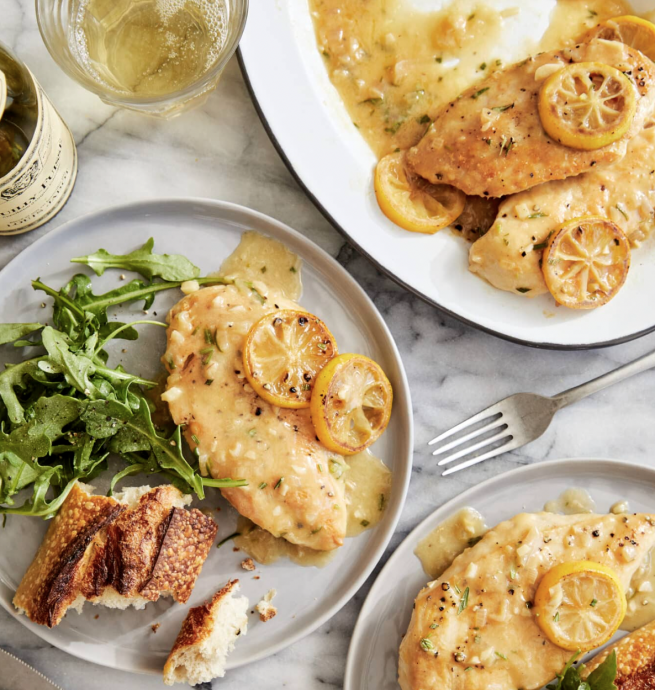 So quick, so easy. And the garlicky lemon herb sauce is THE BEST. Serve with a light salad + crusty bread!
It's all in the name. Weeknight chicken goodness. Yup, we can absolutely whip this out on those super busy weeknights when dinner just feels utterly impossible.The only time consuming part is letting those chicken breasts cook through completely. From there, you can melt some butter in those pan drippings alongside some garlic, fresh rosemary and lemon juice for all that saucy saucy goodness.
Serve with a light salad and crusty bread for a complete meal.
Ingredients:
4 small boneless, skinless chicken breasts, about 1 1/2 pounds
Kosher salt and freshly ground black pepper, to taste
1 1/2 tablespoons canola oil
2 tablespoons unsalted butter, divided
3 cloves garlic, minced
1/2 medium shallot, diced
2 teaspoons chopped fresh rosemary
1 tablespoon all-purpose flour
1 cup chicken stock
2 tablespoons freshly squeezed lemon juice