Grandma's Perfect Fluffy Pancakes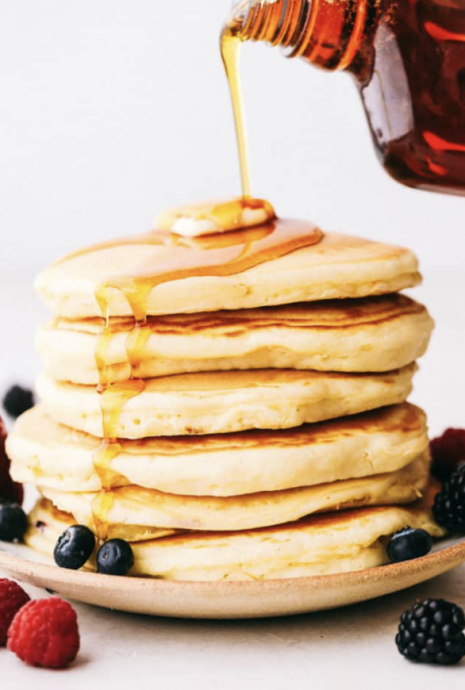 Fluffy pancakes make waking up in the morning even better. Drizzle warm syrup over top thick, fluffy pancakes that will melt in your mouth with every bite!
Some of the best tried and true recipes come from my Grandma. Her Homemade Bread is one of the best out there and her pancake recipe can't be beat! I promise this will be the only recipe that you use. The pancakes are so fluffy and perfect every single time! Breakfast is always a favorite in our home. We love to make bacon, eggs and waffles any chance we get. Our kids love to have breakfast together on the weekends since we are all home together then. With this new life style and enjoying quarantine together I knew we needed a breakfast change. Fluffy pancakes were a hit! Huge hit! I doubled the recipe then made one more batch after that just to keep up with my 4 kids and hubby. These pancakes are quick and easy to make with pantry ingredients. Fall in love with pancakes all over again with my grandma's perfect fluffy pancakes!
Ingredients:
1 egg
2 Tablespoons oil I used canola oil
1 cup milk
1 cup flour
1/4 teaspoon salt
2 Tablespoons sugar
2 Tablespoons baking powder