Snickers Cheesecake Bars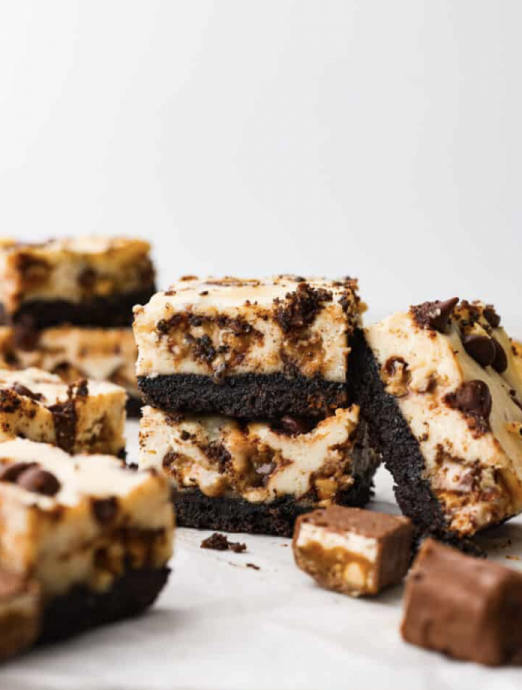 With a rich Oreo crust and Snickers-filled cheesecake topping, these Snickers cheesecake bars are one of the best desserts out there! They're creamy, chocolatey, and sure to be loved by everyone! This is your sign to make a double batch.
Let Them Chill: This is the hardest part, I know, but you've got to let your Snickers cheesecake bars chill in the fridge in order to set properly. This will help them be cut into nice, uniform slices! I recommend refrigerating them for at least 3 hours.
Flavor Variations: One of my favorite things about this recipe is that you can switch up the flavors easily! Try out both different flavors of Oreo for your crust and Snickers variations until you've created the dessert bars of your dreams! Another thing I like to do is add a drizzle of caramel sauce on top for a little extra decadence.
Ingredients:
25 Oreos about 2 ½ cups crushed Oreos
1/4 cup butter melted
16 ounces cream cheese softened to room temperature
1/4 cup sour cream
1 large egg
1/4 cup sugar
1 teaspoon vanilla extract
6 ounces snicker bars chopped (about 1.5 cups total)
1/2 cup milk chocolate chips