Crispy Smashed Potatoes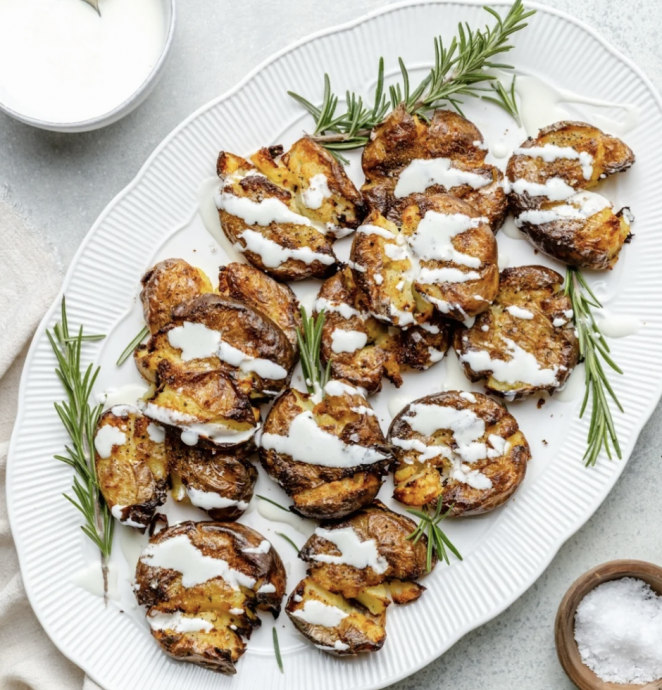 The most delicious crispy smashed potatoes with perfectly golden edges and simple seasoning. You'll love these easy smashed potatoes as a wonderful appetizer or side dish! Serve with creamy garlic feta sauce or any dipping sauce your heart desires.
This crispy smashed potato recipe makes such a great appetizer or side dish that's super easy to customize with your favorite seasoning and, of course, wonderful dipping sauces. I've included fun varieties of both below, so these potatoes are really a choose-your-own-adventure sort of recipe. In the best way possible!
Ingredients:
1 ½ pounds small gold potatoes
Big handful of salt
2 tablespoons extra virgin olive oil
1 teaspoon garlic powder
Lots of freshly ground salt and pepper, to taste
For dipping:
1 batch garlic feta sauce
To garnish:
Fresh rosemary, parsley or cilantro