Mac and Cheese Pizza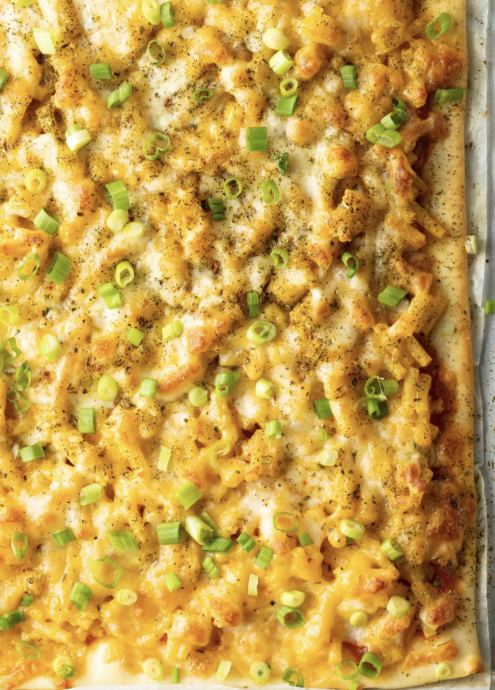 Mac and Cheese Pizza – Here's a kid-friendly recipe the whole family will love. It's made with roll-out dough and boxed macaroni for a quick, easy, delicious, and FUN dinner!
What child doesn't love a hot slice of cheese pizza or a bowl of All-American mac & cheese?! Here, we've combined the two for a super easy midweek dinner. Mac and Cheese Pizza is a surefire winner with all of the kids and young at heart!
Although I normally like to make macaroni and cheese from scratch, as well as homemade pizza, this is a great place to use quick store-bought products to make a dinner no one could possibly complain about! Keep it simple with macaroni and cheese as the main topping, or sprinkle on mini pepperonis or bacon bits as well.
Ingredients:
1 refrigerated roll-out pizza crust 14-16 oz
1 box macaroni and cheese 7.25 oz*
½ cup pizza sauce
1 cup shredded sharp cheddar cheese
1 cup shredded mozzarella cheese
1 teaspoon Italian seasoning
1/3 cup mini pepperoni slices optional (or cooked bacon pieces)
1/3 cup chopped scallions
Salt and pepper