Fried Pickles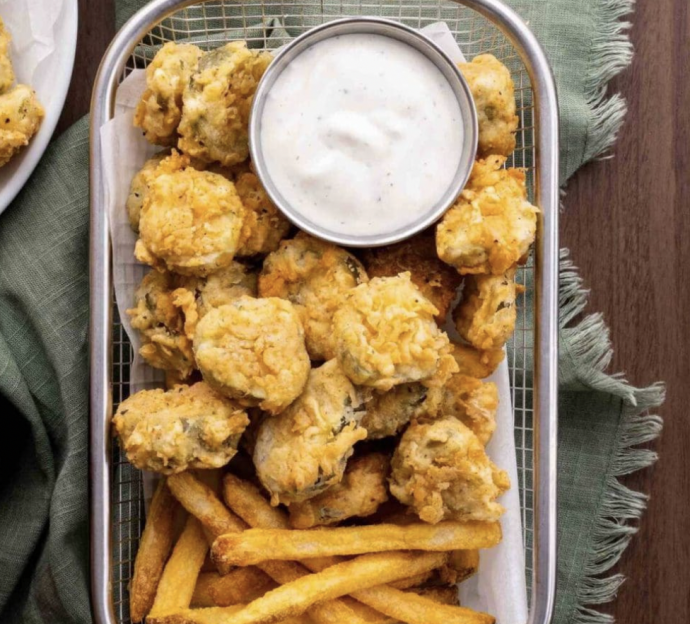 Fried Pickles with sliced dill pickles breaded in seasoned flour and fried crispy are a fun side dish to add to your bbq plate. Easy to make!
Fried Pickles are crispy, slightly spicy and sour, and they taste amazing dipped in ranch or honey mustard. If you've ever enjoyed Fried Pickles at your favorite local BBQ joint and wondered how to make them at home, you'll be amazed how easy it is! These things can be addicting, especially for any pickle lovers out there. It's inexpensive and easy to make them fresh at home and anyone who hasn't tried them will wonder how on earth they've never had fried pickles before because they are amazing!
As someone who is addicted to pickles, frying them and dipping them in a sauce isn't a huge leap. This recipe is adapted from a local BBQ restaurant where I tried these for the first time, and the chef not only shared his recipe, but he actually showed me how to make fried pickles! So these are as authentic as they come.
Ingredients:
1 jar whole dill pickles
2 large eggs , beaten
1/2 cup buttermilk
1 cup flour
1 teaspoon salt
1/4 teaspoon coarse ground black pepper
1 teaspoon garlic powder
1/2 teaspoon paprika
1 pinch cayenne
vegetable or canola oil for frying , (depending on the size of pan you use)