Baked Ziti with Ricotta and Sausage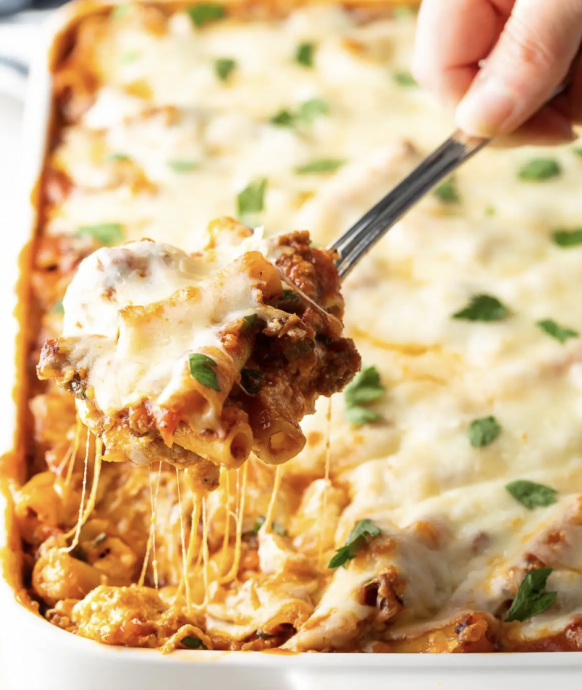 Baked Ziti with Ricotta and Sausage Recipe: Learn How To Make Baked Ziti with the No-Boil Method. Cheesy and delicious! (Plus, Slow Cooker instructions!)
That's truly what a baked ziti recipe is. Love.
From its decadent appearance and rich rustic aroma, to the hearty layers of flavors from pancetta, sausage, tomato, herbs and cheese…
Ricotta Baked Ziti makes you feel things. Warmth. Security. Comfort. And most definitely love.
That's why it's a brilliant dish to serve at casual dinner parties and family gatherings.
You will make the people you serve feel loved.
Ingredients:
1 pound dried ziti (or penne)
1 pound ground Italian sausage
4 ounces pancetta, diced
1 large sweet onion, peeled and diced
4 cloves garlic, minced
48 ounces marinara, homemade or jarred
1/4 cup fresh chopped basil (or 1 TB dried basil)
1/4 cup chopped parsley
1/4-1/2 teaspoon crushed red pepper
1 pound ricotta cheese (full-fat or low-fat)
1 pound shredded mozzarella cheese
5 ounces shaved parmesan cheese
2 large eggs