Hearty Smoky Chicken Chili Recipe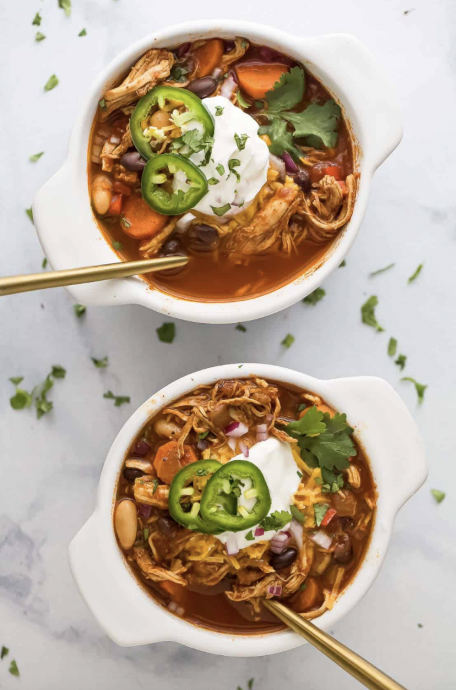 Hearty Smoky Chicken Chili Recipe
This Hearty Smoky Chicken Chili is a super healthy comfort food that's gonna warm you right up! Loaded with fresh vegetables, beans, shredded chicken and a smoky flavor from chipotle peppers for some major depth of flavor! It's the perfect dinner idea. Chicken Chili is great when you still want to have a meaty chili but maybe you don't want beef or you are simply out of it. This particular chicken chili is also loaded with lots of vegetables and beans. So you won't miss the beef at all!
What I love most about it is the rich smoky flavor. Adding chipotle peppers and smoked paprika lends the perfect amount of smokiness that dresses up the chili perfectly.
It's fun, flavorful, healthy, and easy to put together for a weeknight meal.