Perfectly Crispy Air Fryer Green Beans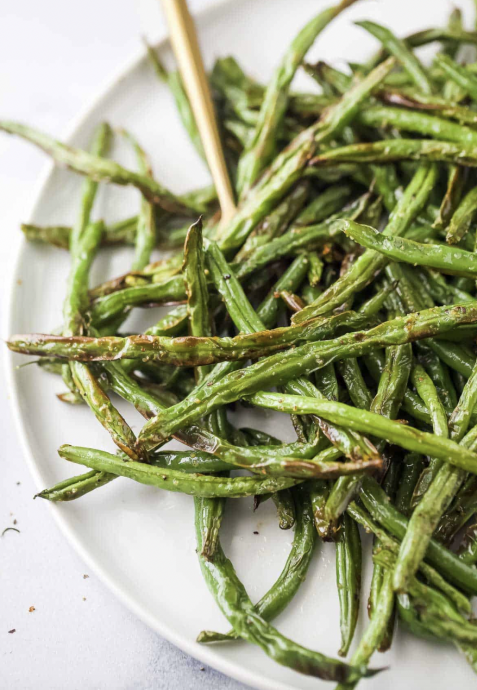 Elevate your vegetables with this Crispy Air Fryer Green Beans recipe. Just 3 ingredients, 9 minutes, and an air fryer result in perfectly crispy green beans every time – your new favorite side dish!
This is the recipe to share when someone says "it's too hard to eat a healthy diet". It does not get much more simple than tossing green beans with olive oil and garlic powder and cooking them in the air fryer. Anyone and everyone will love this Crispy Air Fryer Green Beans recipe!
The best part is that they don't even taste that healthy! Sure, they are still green beans! But the air fryer works its magic and makes anything delicious! The charred edges and crispy tips are what I love about this recipe. Believe me when I saw these green beans taste indulgent but are incredibly good for you.
Ingredients:
1 lb. green beans, trimmed and washed
1 tablespoon olive oil
1/2 teaspoon garlic powder
1/2 teaspoon salt
1/4 teaspoon black pepper