Italian Ricotta Cookies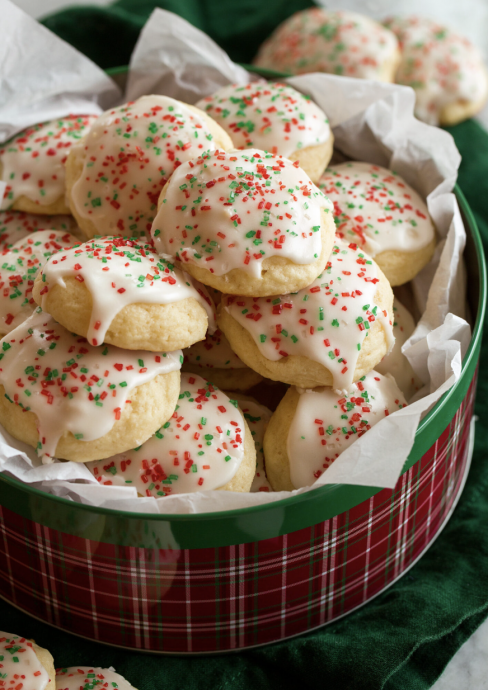 Italian Ricotta Cookies are soft and tender, cake-like cookies with a sweet and simple icing. They have a light lemon flavor and plenty of moisture thanks to the rich ricotta. They're holiday classic and such a fun recipe to try if you've never made them.
Our favorite ricotta cookies! They're easy to make and they're always consistently delicious.
They're so good that you can never stop at just one.
The ricotta cookie dough can be made two days in advance so it's a great make ahead recipe. Plus it makes a huge batch of cookies so they're great for celebrations and gifting.
Ingredients:
3 1/2 cups (495g) all-purpose flour*
2 1/2 tsp baking powder**
3/4 tsp salt
1 cup (226g) unsalted butter, at room temperature
1 3/4 cups (350g) granulated sugar
1 tsp lemon zest
15 oz ricotta, whole milk or fresh (1 3/4 cups)
1 Tbsp vanilla extract
2 large eggs
Icing
1 Tbsp butter (salted or unsalted), melted
3 1/2 cups (420g) powdered sugar
2 Tbsp fresh lemon juice
1 tsp vanilla extract
4 - 6 Tbsp milk