Maraschino cherry chocolate chip cookies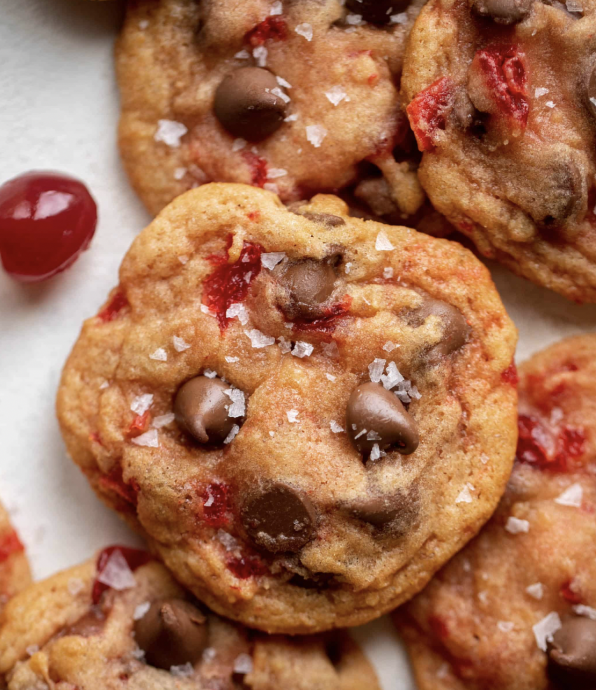 Maraschino cherry chocolate chip cookies are perfect! Chewy and chocolaty with bites of sweet cherry inside. Festive and delicious and a unique spin on the classic!
Merry cherry cheer! These cookies are chewy and chocolaty and have the perfect sweet cherry twist. A little burst of christmas jewels inside a gooey dough with bits of melty chocolate. I have loved maraschino cherries for as long as I can remember! I would want to steal them out of my mom's drinks when we went out to eat back in the day… my brothers and I would fight over the cherry. She'd decline because they were usually soaked in whatever that drink was – like bourbon. Ha!
I mean, serving these chocolate chip cookies warm with some bourbon? That sounds festive and cozy to me.
Ingredients:
2 cups + 2 tablespoons all-purpose flour
½ teaspoons baking soda
½ teaspoon kosher salt
1 ½ sticks (12 tablespoons) of salted butter, softened
1 cup brown sugar
½ cup sugar
1 egg + 1 egg yolk, at room temperature
2 teaspoons vanilla extract
1 cup semi-sweet chocolate chips
1 cup maraschino cherries, patted dry and chopped
flaked salt, for topping