Red Lentil Soup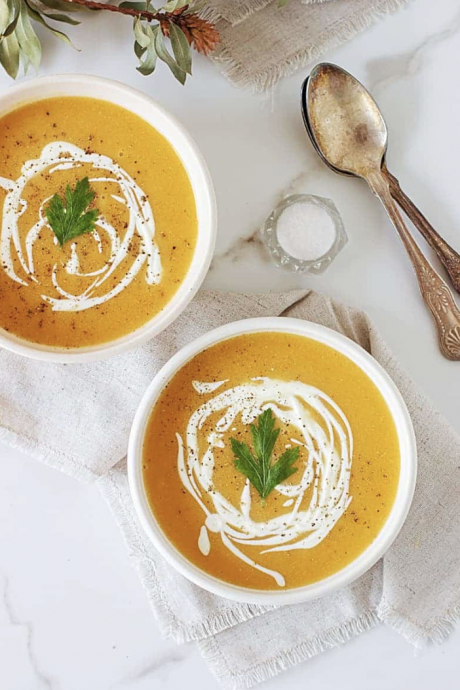 You're three ingredients away from the most wonderful butternut squash lentil soup ever! It's low carb, nutritious, delicious, and can be made vegan. It freezes well and is ready in 30 minutes.
Anyway, it can be two ingredients also, butternut squash, and red (Turkish) lentils. Not even broth. But the nut milk adds a lot to the final product.
The secret is in the ratio of both vegetables. And of the freshness of the squash in season.
I don't know how it is where you live, but here butternut squash goes from ridiculously sweet and bright orange to dull in flavor and anemic in color.
Of course, we're going with the first option. Of course.
Ingredients:
2 ½ cups butternut squash, peeled and diced
½ cup red lentils, rinsed well
¼ cup almond or cashew milk (or use cream if not making it vegan)
Sal and black pepper