Classic French Winter Vegetable Ragout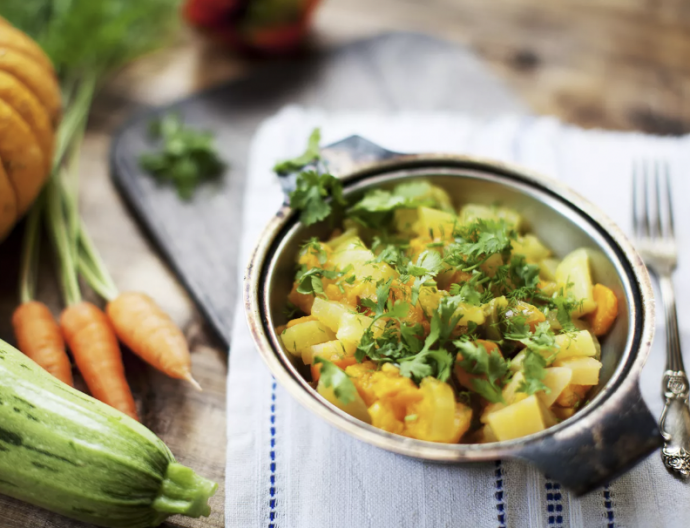 This warm and inviting winter vegetable ragout makes the perfect homely dinner guaranteed to keep you warm and toasty on a cold winter day. Serve this simple vegetable stew with a bottle of wine, a loaf of country bread, and a crisp, green salad for a complete meal.
If you are wondering why this is called a ragout, be assured, it is not some complicated French recipe. A ragout is the French for a stew and, you must agree, sounds more sophisticated than a simple stew. They are, however, the same.
This recipe list a range of seasonal winter vegetables which work well, you can, of course, use any you prefer, include all, or use a few. It is up to you.
Ingredients
1/4 cup extra-virgin olive oil
4 large carrots (cut into 1/2-inch pieces)
4 cups butternut squash (cut into cubes)
2 medium red onions (cut into thin strips)
Optional: 2 cups green cabbage (coarsely chopped)
2 medium turnips (coarsely chopped)
Salt to taste
Ground black pepper to taste
1/3 cup vegetable (or chicken stock)
1/3 cup dry white wine
2 plum tomatoes (cut into cubes)
3/4 teaspoon fresh thyme (or fresh sage)
Optional: 1 bunch of fresh baby spinach