Microwave Chocolate Pudding (eggless)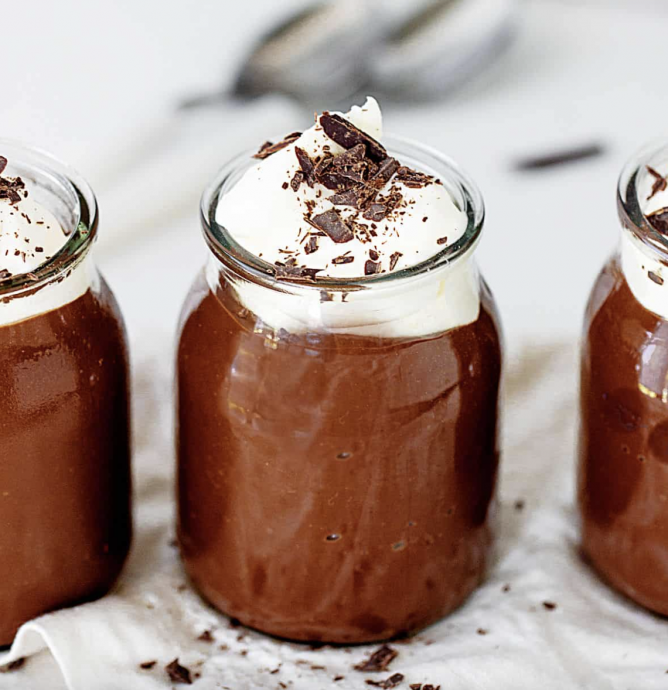 It took many tries to get to the chocolate pudding (or custard) I was looking for: super creamy, sweet but with a deep chocolate flavor, easy to make (microwave you guys!), eggless and delicious! Great for kids, it is a crowd-pleaser.
It's a flavor and texture from my childhood and you know how those can become pure nostalgia. Something similar happens to me with rice pudding.
So a recipe for an easy chocolate pudding dessert was a must for this blog. But it had to be a better version from the one I remembered, with more of a homemade feel to it and a great flavor.
Ingredients:
2 cups whole milk
4 tablespoons unsweetened cocoa powder
2 tablespoons cornstarch
½ cup granulated sugar
Pinch of salt
1 oz semi-sweet chocolate, chopped (or chips that melt)
1 teaspoon vanilla extract