Malfatti (Gnudi) Ricotta Dumplings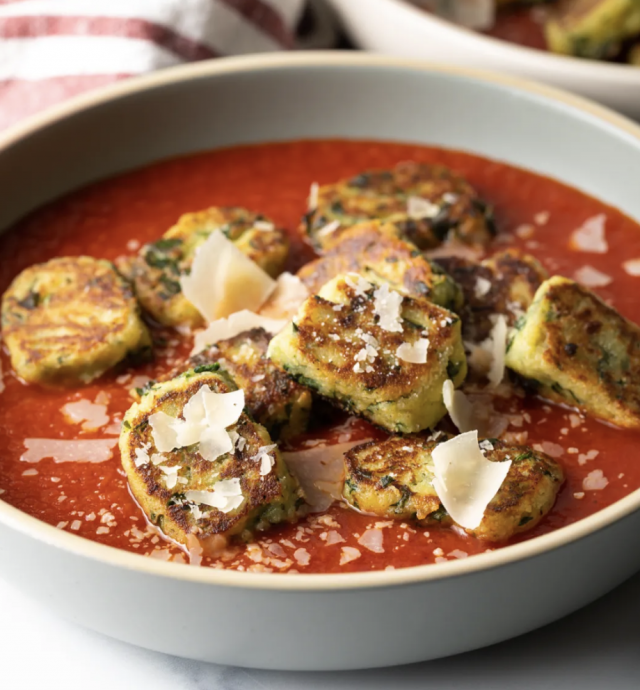 Pan-Seared Ricotta Dumplings Recipe – Gnudi (AKA Malfatti) is a classic Italian dish that features gnocchi-like pillows of spinach and cheeses served in a simple, vibrant tomato sauce.
Homemade ricotta dumplings will keep well for up to 4 days. Store in an airtight container and keep in the refrigerator to chill. To reheat, lightly pan-fry again in a bit of oil until warm throughout.
Ingredients:
5 ounces fresh baby spinach
1 teaspoon salt
15 ounces ricotta cheese
1 cup grated parmesan cheese
¾ cup semolina flour or all-purpose flour
1 large egg + 1 egg yolk
3 tablespoons fresh chopped basil
1 teaspoon garlic powder
¼ teaspoon ground nutmeg
2 tablespoons olive oil
For the Tomato Sauce:
3 tablespoons butter
1 large onion peeled and cut into wedges
45 ounces tomato sauce