Dulce de leche coconut fudge truffles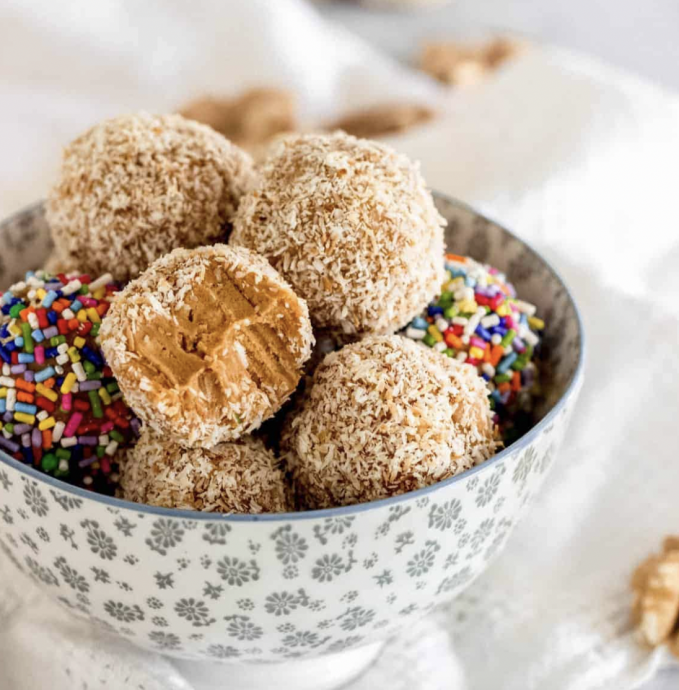 Soft and creamy, these dulce de leche coconut fudge truffles are easy to make and such a crowd pleaser! The combination is mind-blowing and might turn out to be addictive.
While trying different variations, I realized they tasted better with less powdered sugar (needed to make them firm enough to cut), because the flavor of the sweet jam was stronger. So fudge balls it is.
As with most truffles, this recipe is easy to make and, though it requires some time in the fridge, pretty quick too.
You'll love that they can be frozen too since that will enable you to have them as a last-minute dessert or snack while watching the latest series or whatever is your thing. I don't know if your hips will be as happy, but hey, YOLO.
Ingredients:
1 pound + 3 Tablespoons (500g) dulce de leche
4 Tablespoons (60g) unsalted butter, at room tº
1 Tablespoon coffee liquor
1 teaspoon pure vanilla extract
1 and ¾ to 2 and ¼ cups powdered sugar
1 cup (100g) finely chopped, toasted walnuts
3 tablespoons shredded coconut
Extra shredded coconut or sprinkles