Chocolate Babka Recipe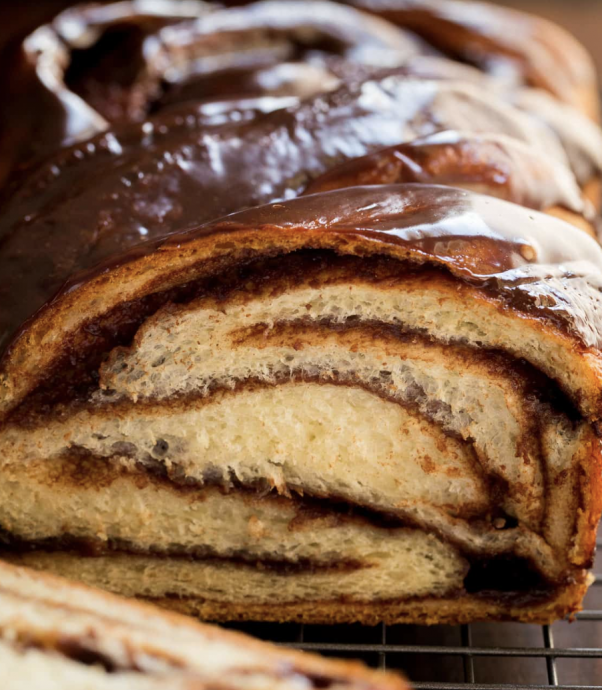 This homemade Chocolate Babka is soft, fluffy, and swirled with decadent ribbons of chocolate ganache that melt into every groove. It's the ultimate breakfast treat or light dessert to enjoy with the family.
Since the best things come in pairs, this recipe makes not one, but two chocolate babkas. You might as well make two at once – it takes about the same amount of time as making one. Babkas are one of my favorite baked treats for gifting around the holidays as they look beautiful and taste even better.
Ingredients:
Ingredients for Chocolate Babka:
3/4 cup warm milk (NOT hot)
2 1/4 tsp active dry yeast
4 Tbsp granulated sugar, divided
3 1/2 cups all-purpose flour
2 large eggs, room temp
4 Tbsp unsalted butter, melted, divided (3 Tbsp for batter, 1 Tbsp to brush tops)
1/2 tsp sea salt
1 tsp vanilla extract
Coconut oil to brush over babkas, optional
Ingredients for Chocolate Ganache:
1 cup heavy whipping cream
1/4 cup granulated sugar
8 oz semi-sweet chocolate chips**