Royal Recipe: Queen Elizabeth II's Drop Scones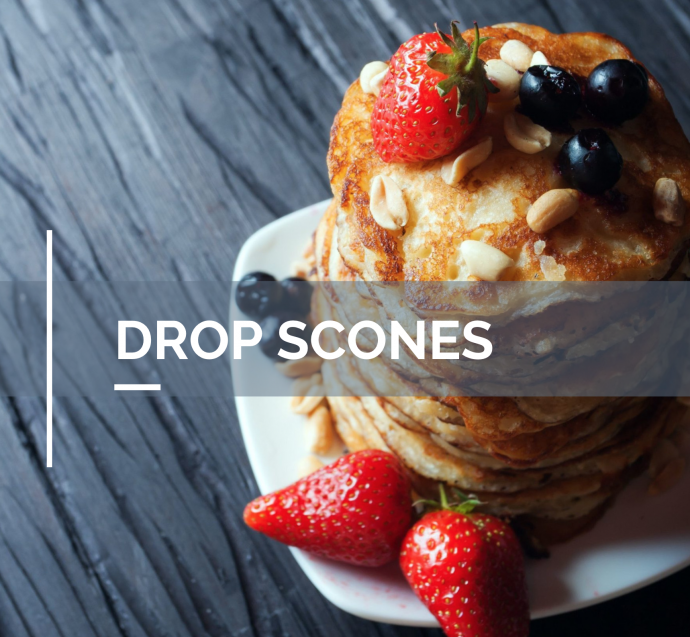 In 1959, Queen Elizabeth II treated then-President Dwight Eisenhower and his wife to her drop scones, also known as "Scotch pancakes", on the occasion of their visit to Balmoral Castle.
The couple were such fans of the griddle cakes that the Queen sent them her family recipe, following their return to the States.
"Dear Mr President," she wrote in the letter, which is available in the National Archives. "Seeing a picture of you in today's newspaper, standing in front of a barbecue grilling quail, reminded me that I had never sent you the recipe of the drop scones which I promised you at Balmoral. I hope you will find them successful."
The ingredients in the original recipe are enough for 16 people (that must be really for a large family!), and I have adapted it for just 4 people.
Ingredients
1 teacup flour
1 tablespoon caster sugar
½ teacup milk
1 egg
Pinch salt (if using salted butter, skip the added salt).
½ teaspoon bi-carbonate soda
1 teaspoon cream of tartar
20 g melted butter
Directions
The original recipe is quite short: "Beat eggs, sugar and about half the milk together, add flour, and mix well together adding remainder milk as required, also bi-carbonate and cream of tartar, fold in the melted butter".
Her recipe ends there, but here is my adapted version:
Place the flour, sugar and salt in a large bowl. Add in the eggs and milk and beat well to combine into a thick batter (If the batter looks too thick, loosen it with a little more milk).
Heat a non-stick frying pan on your hob to a medium-high heat. Brush a little butter in the pan and spoon in a ladle of the pancake batter. Once you see the bubbles stating to form on top of the pancake, gently flip it over to cook the other side. Once the pancake has cooked on both sides, remove from pan.
Keep the pancakes warm wrapped up in a clean tea towel until ready to serve.
Tips
I like to serve with blackcurrants, strawberries and peanuts, and you may also try to add honey, or maple syrup, yogurt or ever ice cream!
In addition to her recipe, Queen Elizabeth II also included a few baking tips in her letter. For example, "I have tried using golden syrup or treacle instead of only sugar and that can be very good, too. I think the mixture needs a great deal of beating while making, and shouldn't stand about too long before cooking."
Questions or comments about this recipe? Have pictures from when you've made it? Let me know down in the comments, I will be glad to know!