Pecan Pie Muffins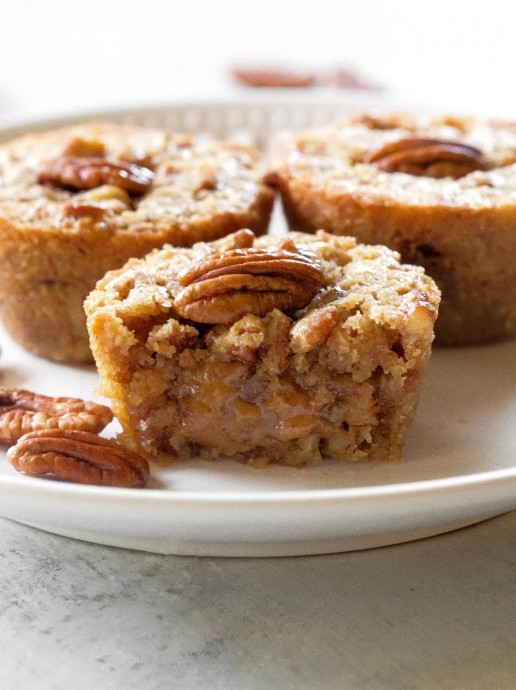 Pecan Pie Muffins are a mix between a pie and a muffin. They have a muffin texture with a soft gooey inside like a mini Southern pecan pie. This recipe is one of the highest used recipes during the fall especially for Christmas!
These Pecan Pie Muffins are super easy to throw together with only five ingredients. Tammy swears if you just under-bake them, they really taste like a pecan pie and she's right. They have crispy chewy edges and a soft gooey center. If you're scared of butter you should just walk away now. Just sayin'. The only way you can screw these up is to not properly grease your pan. Baker's Joy spray works really well here.
You'll need just 5 simple ingredients to make them! While these are delicious year-round, you could easily turn them into an edible Christmas gift. They look festive on a decorative tray wrapped in red or green cellophane or tucked into a giveaway cookie plate. And don't forget to include the recipe so your recipient can enjoy this treat over and over again!
Ingredients:
1 cup packed light brown sugar
½ cup all-purpose flour
2 cups chopped pecans
2/3 cup butter, softened
2 eggs, beaten