Curried Sweet Potato Soup With Coconut Milk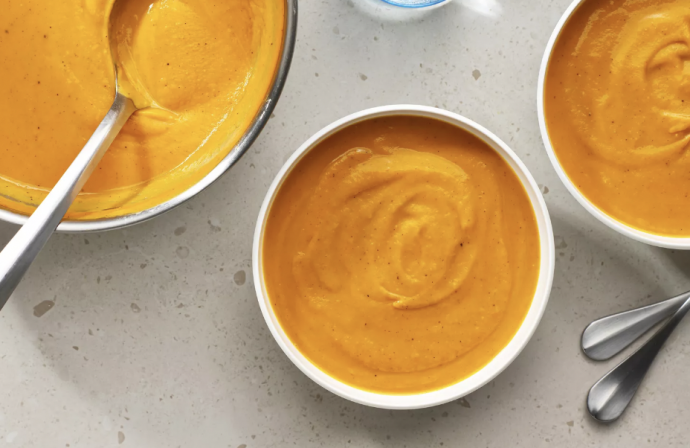 Curried sweet potato soup with coconut milk is a welcome dish during the cooler months. The creamy, aromatic soup has a subtle sweetness from the roasted sweet potatoes since roasting enhances their caramel flavor.
The spices used in this recipe are curry powder and garam masala, a blend of warm spices commonly used in Indian cuisine. The coconut milk adds a nice creamy texture to the soup.
Ingredients
3 medium sweet potatoes
4 tablespoons olive oil, divided
1 teaspoon sea salt
1 medium onion, chopped
2 stalks celery, chopped
2 cloves garlic, finely chopped
1 tablespoon garam masala
1 teaspoon curry powder
5 cups chicken stock
1 cup coconut milk
1/2 cup water