Mini Oreo Cheesecakes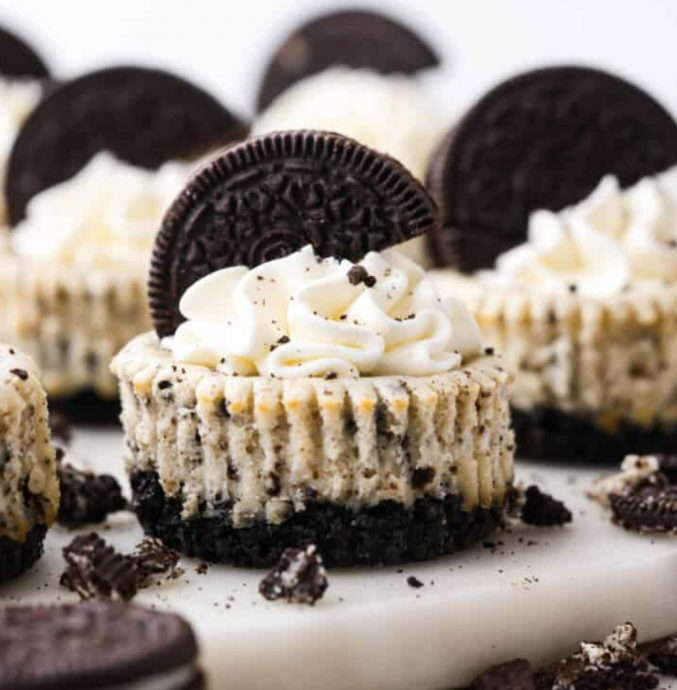 These adorable mini Oreo cheesecakes are melt-in-your mouth creamy and full of chocolate cookie flavor! Not only are they insanely good, but super easy to make as well! Be prepared for them to fly off the table in all of their smooth, chocolatey goodness.
There's nothing better than Oreo desserts, truly. Whether it's cookies and cream ice cream or Oreo pie, I just can't resist. If this is one of your favorite dessert flavors as well, you've got to try these Oreo cakesters and gooey Oreo brownies next!
Ingredients:
Oreo Crust
1 cup oreo cookie crumbs
4 tablespoons melted butter
3 tablespoons sugar
½ teaspoon salt
Oreo Cheesecake
2 8 ounce packages cream cheese softened
¼ cup sour cream
½ cup sugar
1 teaspoon vanilla
2 large eggs
⅓ cup crushed oreo cookies
Whole oreos for topping