Pork Wontons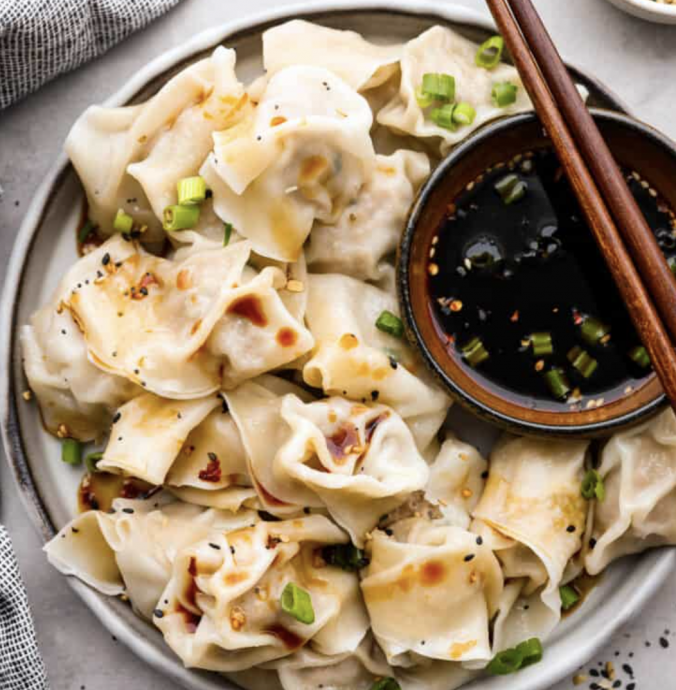 Skip the takeout and make these irresistible pork wontons at home! They're soft and juicy and filled with mouthwatering seasoned pork. You won't be able to stop at one!
Wontons are ALWAYS on my list whenever I order Chinese takeout. Don't get me wrong, crab rangoons and cream cheese wontons will forever hold a place in my heart, but there's something about pork wontons and soup dumplings that is SO irresistible. Now, as we all know, takeout can get pricey so here's a quick, easy, and cost-effective way to get your wonton fix all in the comfort of your kitchen!
Not only do they taste amazing, but these amazing pork wontons are so simple to make. They're fun to put together, too! My girls love filling each wonton wrapper with the pork mixture. It's a labor of love! Once you have a batch of these soft, flavorful pork wontons ready to eat, serve them up with some sweet chili sauce or potsticker sauce for an appetizer everyone will LOVE!
Ingredients:
1 pound ground pork
1/2 teaspoon ground ginger
1 teaspoon garlic powder
2 stalks green onion, chopped
1/4 teaspoon salt
1 teaspoon sesame oil
2 teaspoons rice vinegar
1 tablespoon soy sauce
40 small square wonton wrappers