TikTok Hot Chocolate Bombs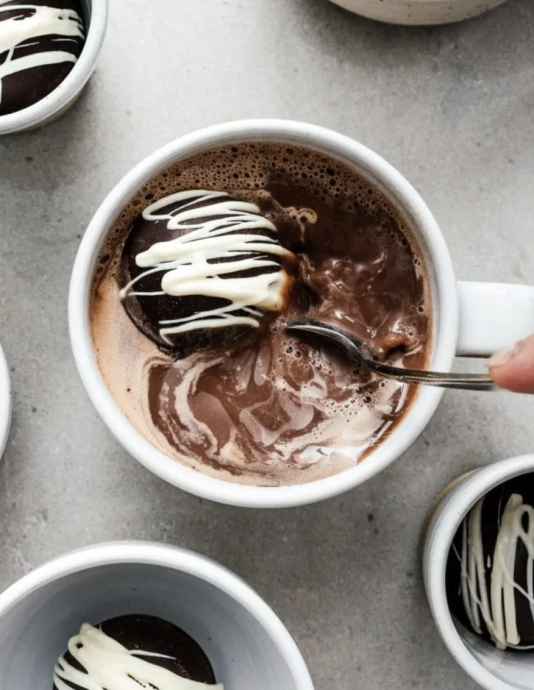 It's super cute and fun and you can make SO many flavor variations! They sell hot chocolate bombs/hot chocolate balls at the store, but around here I haven't seen any so I decided to make my own. You can too!
Hot chocolate bombs or hot cocoa bombs are cute lil balls of chocolate that you put into a mug. When you pour hot milk into the mug, the chocolate melts and magically releases the marshmallows and cocoa hiding inside.
Ingredients:
1 cup chocolate chips or melting chocolate wafers
4 tbsp hot cocoa mix
4 tbsp mini marshmallows