Easy Tater Tot Casserole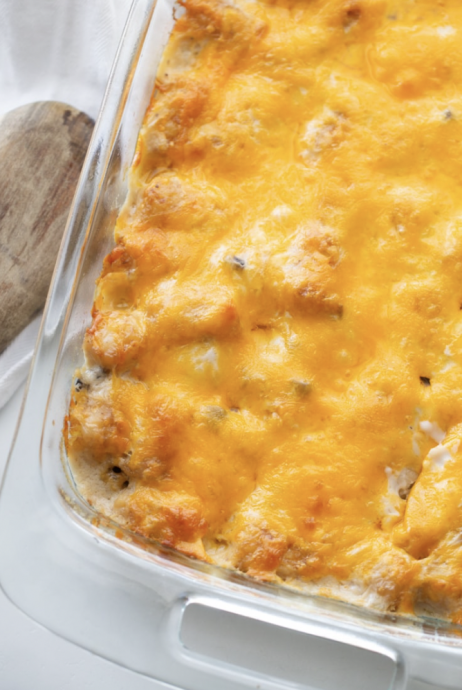 Easy Tater Tot Casserole is the ultimate comfort food dinner. It has a creamy, ground beef sauce and it's topped with plenty of melted cheese.
love this retro-casserole recipe for its simplicity and guilty pleasure indulgence. It's not often anymore that we cook for convenience. I definitely cook more fresh and healthy or grilled dinners than anything else. But every once in a while I love a comfort food meal like macaroni and cheese, fried chicken or this easy Tater Tot Casserole. It has a short list of ingredients, and it's very simple to make.
Ingredients:
1½ pounds ground beef
1 small onion, peeled and finely chopped
salt and pepper
32 ounces frozen tater tots
Two 10.75-ounce cans condensed cream of mushroom soup
1 1/3 cups milk
2 cups shredded cheddar cheese