Fennel Gratin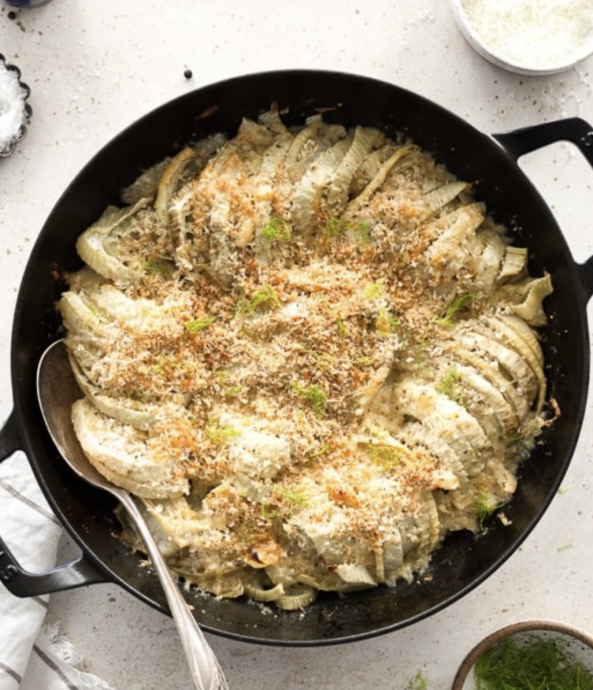 Baked fennel gratin is made with onion and olive oil and topped with Gruyere, Parmesan, panko crumbs, and nutmeg.
Baked fennel pairs so well with Gruyere and Parmesan. In this easy gratin, the fennel wedges are baked with onions and stock and finished with a crisp, golden topping of panko and cheese. It's the perfect side for a holiday meal if you want to impress!
Gratin is simply a dish with a crispy topping made of breadcrumbs or cheese. Potatoes gratin is probably one of the most popular, but it's a very versatile side that works well with many vegetables.
Ingredients:
2 large fennel bulbs, about 3 pounds total, stalks and fronds removed (reserve a few fronds for garnish)
1 small yellow onion
1 1/2 tablespoons olive oil
1 1/2 teaspoons Kosher salt and freshly ground black pepper, to taste
3/4 cup vegetable or chicken broth
2 ounce about 1/2 cup grated Gruyere cheese
1 ounce about 1/2 cup finely grated Parmesan cheese
1/3 cup Panko breadcrumbs, or gluten free panko
1/8 teaspoon freshly ground nutmeg