Snickerdoodle Bundt Cake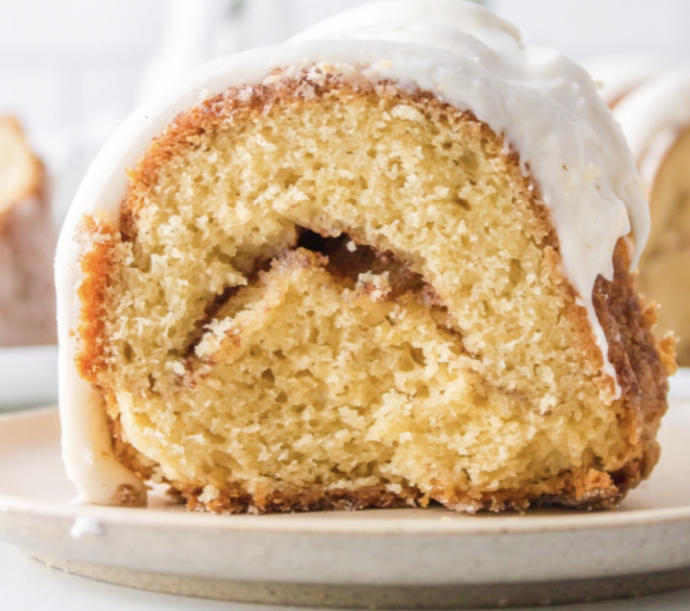 This Snickerdoodle Bundt Cake is a light and delicious cake with plenty of cinnamon and sugar swirled in.
Unlike traditional snickerdoodle cookies, this snickerdoodle bundt cake is drizzled with plenty of sweet cinnamon icing. This is the kind of cake you make when you're looking for something new. Chocolate cake is good, but it's what everyone makes. So a lovely bundt cake is the answer!
I'm the biggest snickerdoodle lover in the whole world. I'm quite sure of that. So you can trust me when I say that this snickerdoodle bundt cake is a really delicious, snickerdoodly kind of cake. I love it so much. And I hope you do too. Enjoy!
Ingredients:
STREUSEL FOR DUSTING
1 cup granulated white sugar
2 teaspoons ground cinnamon
CAKE
2½ cups all-purpose flour
1 teaspoon baking powder
½ teaspoon baking soda
½ teaspoon Kosher salt
1 cup (2 sticks) unsalted butter, at room temperature
1 cup granulated white sugar
1 cup packed light brown sugar
3 large eggs, at room temperature
2 teaspoons vanilla extract
1 cup full-fat sour cream, at room temperature
1 cup cinnamon chips (optional)
ICING:
2 cups powdered sugar
½ cup (4 ounces) cream cheese, at room temperature
⅛ to ¼ teaspoon ground cinnamon
1 to 2 tablespoons milk, as needed (to thin out)