High-Protein Zucchini Omelet for One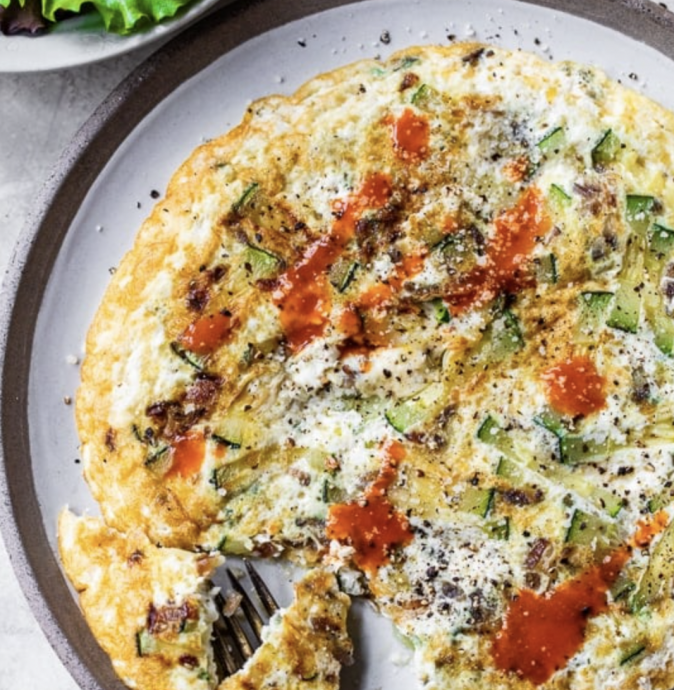 This easy High-Protein Zucchini Omelet, for one, is a healthy breakfast or lunch. Over 36 grams of protein and 1 cup of veggies!
I've been prioritizing protein and vegetables, making it a point to add one cup of veggies to every meal. It's a great way to get your daily fiber – I aim for at least 25 grams each day. Omelets are such an easy way to achieve this goal! This vegetarian omelet has a whole cup of zucchini and a mix of egg and egg whites for extra-lean protein.
Ingredients:
1 teaspoon olive oil
1/4 cup red onion, chopped
1 cup zucchini, diced into matchsticks
1 large egg
3/4 cup egg whites
2 tablespoons Parmesan cheese, grated or shredded
1/4 teaspoon kosher salt
fresh black pepper, to taste