My best truffle mac and cheese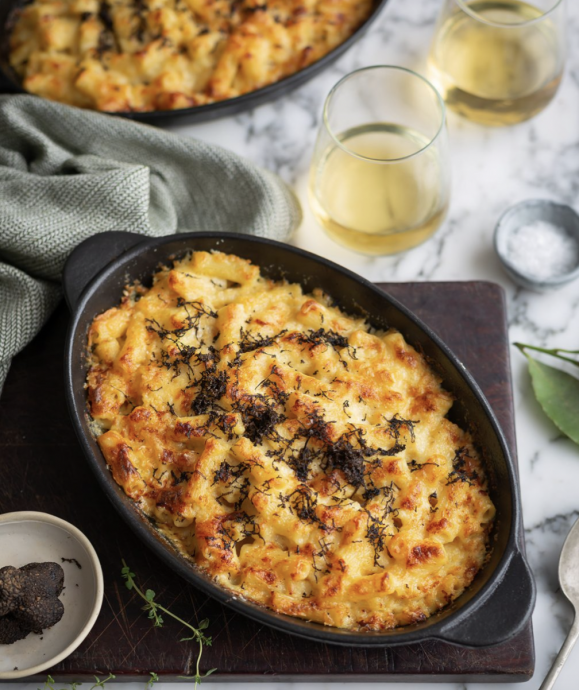 What goes into this truffle mac and cheese is a silky cheese sauce made from a bechamel base. I covered the finished dish in a Parmesan cream infused with bay and thyme to take it to another level. I don't have a whipped cream dispenser as they used at the restaurant (most of you won't have either), so I just poured it over the top allowing it to seep in.
The mac and cheese bakes until golden and crunchy then finished off with a shower of finely grated Black Perigord truffle. This is my best truffle mac and cheese recipe.
Ingredients:
250gms macaroni
400ml milk (infused with a few sprigs of thyme and a bay leaf)
200ml cream (infused with a few sprigs of thyme and a bay leaf)
100gms Parmesan cheese (the older the better) freshly grated and divided
30gms butter (use truffle butter to make it extra intense)
40gms flour
Pinch of nutmeg
100gms (+ extra for sprinkling) Gruyere or Dalewood Fromage Hugeonot cheese
2 Tbsp Dijon
2 free-range egg yolks
Black truffle – finely grated to finish.
Preheat the oven to 180C/350F. Grease one or two casserole dishes.