Vietnamese Lemongrass Chicken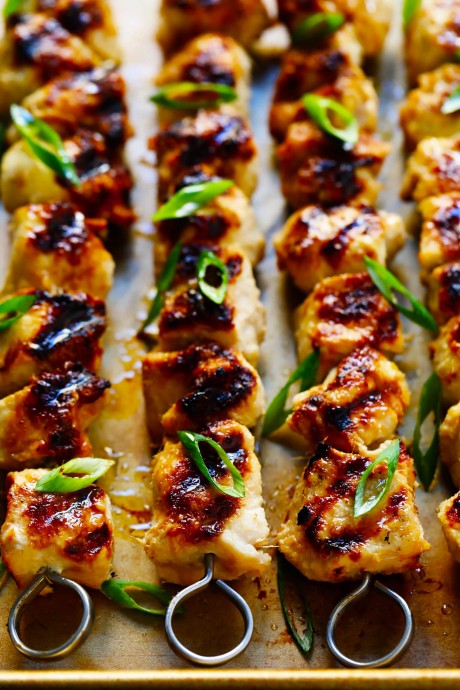 This Vietnamese Lemongrass Chicken recipe is made with the best citrusy lemongrass marinade, and can be grilled, baked or sautéed. New favorite marinade alert! Fresh lemongrass, with its signature delicate, tangy, lemony, minty, slightly-gingery flavor, is the starring ingredient here and somehow transforms a simple garlic-soy marinade into one that tastes fabulously fresh and light. And once it's paired with lightly-charred juicy chicken — either grilled, baked or sautéed — I'm telling you, this slightly-sweet, savory, citrusy combo is downright irresistible.
Bonus? I've saved us a bunch of chopping with this recipe and in favor of just blitzing the marinade ingredients together in the blender, making this recipe a bit quicker and easier to prepare. And I can vouch that the lemongrass marinade recipe also holds up well in the fridge for a few days if you would like to prep it in advance. Once you do cook up the lemongrass chicken itself, it can be served with everything from rice to rice noodles, salad, veggies and more. And of course, makes for fantastic leftovers itself.
Ingredients:
1/4 cup lime juice, plus extra lime wedges for serving
3 tablespoons fish sauce
2 tablespoons maple syrup (or brown sugar)
2 tablespoons avocado oil (or any neutral-flavored oil)
1 tablespoon low-sodium soy sauce
4 small garlic cloves
2 stalks lemongrass, tender white parts only, roughly chopped (see below)
1 medium shallot, peeled and halved (or half of a small red onion)
2 pounds boneless chicken breasts or thighs, cut into 1-inch pieces