American Goulash (One Pan!)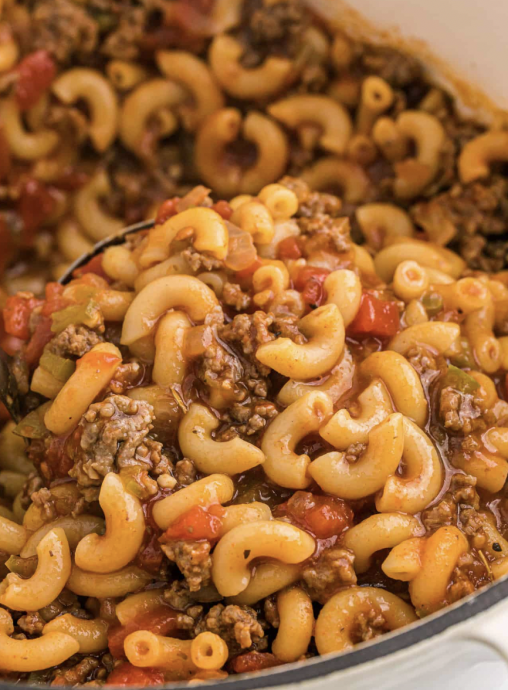 Old-fashioned American goulash is a satisfying, one pan dinner made with ground beef, macaroni, tomatoes, and paprika. It's economical and easy to make.
American goulash is good old-fashioned eating with ground beef, macaroni, and tomatoes. It's "plain" food but always hits the spot when dinner time rolls around. Goulash is healthy and hearty, economical to make, and most of us probably have almost everything we need to make goulash already in our pantries.