Seared Cast Iron Chicken With Baked Lemon Pasta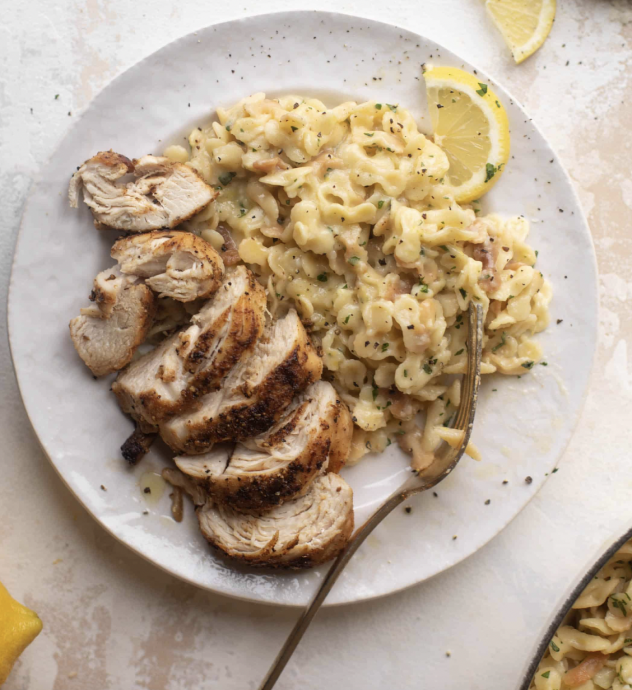 We are obsessed with this chicken with baked lemon pasta! It's the perfect flavorful, comforting dinner that everyone loves. Add a roasted vegetable on the side and it's the ideal weeknight meal.
This dish is cozy, satisfying and COMPLETE. A full meal right here, and you can throw in some roasted vegetables. Creamy, lemony pasta tossed with parmesan and baked until tender. Juicy, flavorful chicken sliced and served with it for a dinner that you will love.