Seared Filet With Blue Cheese Butter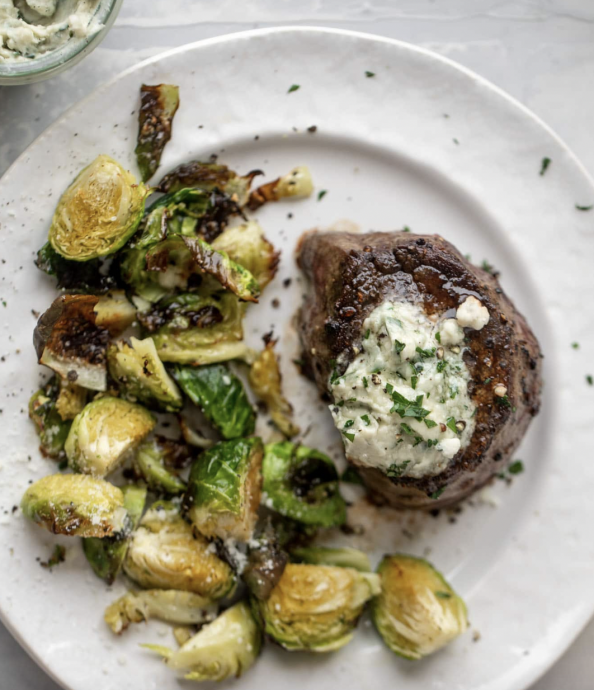 The steak is so tender and juicy and flavorful. The blue cheese butter is wonderful enough to want to eat with a spoon. The combo is classic, restaurant-worthy and makes dinner feel extra fancy. I'd say we all need that right now!
However, I've been cooking my filet mignon steaks like this for years – ever since I first learned how. This is by far the best foolproof recipe I've found and it works like a charm every single time if you want to make steaks. It's pretty quick and easy too!
Ingredients:
4 filet mignon steaks, about 2 inches thick
kosher salt and fresh ground pepper
2 to 3 tablespoons unsalted butter
cacio e pepe brussels sprouts, for serving
BLUE CHEESE BUTTER
6 tablespoons unsalted butter
⅓ cup crumbled blue cheese
2 tablespoons chopped herbs, like parsley, thyme, basil, chives